Events
iCubed Seminar: Paul Ardis, GE (HYBRID)
Friday, September 30, 2022
1:00 pm - 2:00 pm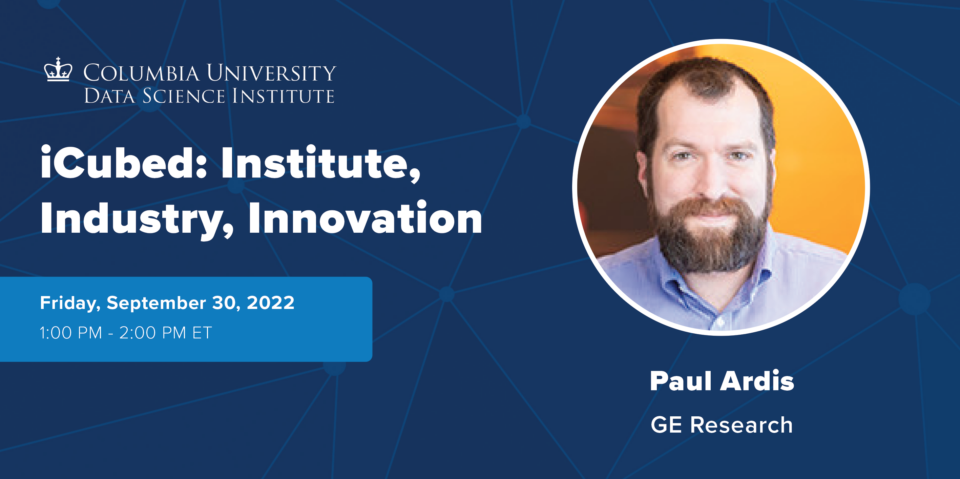 Join DSI's iCubed Seminar Series to learn about real-world uses of data science and opportunities with DSI Industry Affiliates.
---
Guest Speaker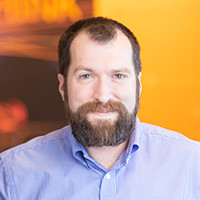 Paul Ardis, Machine Learning Technology Manager, GE Research
Moderated by: Jessica Rodriguez, Industry Engagement and Outreach Officer, Data Science Institute
---
Details & Recording
Friday, September 30, 2022 (1:00 PM – 2:30 PM ET) – Hybrid
In-Person Location: Northwest Corner Building, 14th Floor (DSI Suite) – 550 W 120th St, New York, NY 10027
---
Talk Information
The Future of GE Innovation
Abstract: On September 13, GE announced the formation of three new Advanced Research Centers in upstate New York, supporting GE HealthCare, GE Aerospace, and GE Vernova. This marks a refinement and focusing of the vision for innovation originally set out by Thomas Edison. During this iCubed talk, I'll go into detail about some of the research horizons each of these ARCs will be pursuing, key technologies aligned with those pursuits, and what our perspective is on the future of industrial innovation within the state and the country.
GE Research Bio: The future of aviation lies in disruption stemming from digitization. At GE, that future starts with a Digital Twin for every aircraft engine, tracking and understanding its operational effectiveness, health, and fleet role – from manufacturing to retirement. Dr. Paul Ardis leads the research portfolio to make this happen, working across capabilities and business units to make the most of GE's best scientists and engineers.
What this means comes down to two core concepts: safety and efficiency. Cutting-edge technologies like drone inspection, autonomous additive manufacturing, and self-healing network modeling allow for the development of dynamic plans to get engines built, installed, and flying passengers safely around the world with minimal waste or disruption, no matter what happens.
Proud to call upstate New York his home, Dr. Ardis came to GE in 2013 after appointments as a professor at Rochester Institute of Technology and under contract to the Air Force Research Laboratory.
---