Faculty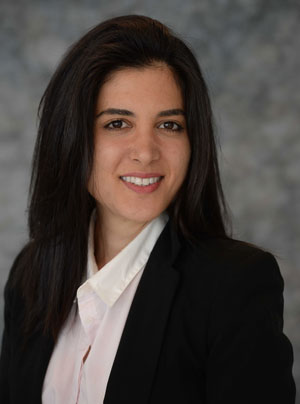 Ipek Ensari
Data Science Institute

Associate Research Scientist
Center Affiliations
Health Analytics Affiliated Member
Ipek Ensari combines her background in kinesiology with mobile-Health (mHealth) technology and machine learning to design behavior modifications that help patients manage and improve their health. She is pursuing a research project she proposed as an incoming fellow with Noemie Elhadad and Suzanne Bakken—research that aims to help women with endometriosis manage their pain through reinforcement learning algorithms, which can generate automated and personalized exercise recommendations for them. It is a novel approach to using AI to prescribe optimal exercise regimens to mitigate the symptoms of this highly unpredictable and painful disease. Their findings could revolutionize the way researchers and clinicians approach how patients with chronic conditions manage their pain. In other studies, she leverages self-tracking apps and wearables or sensors to collect what are called "in-the-wild" sensing data or "ecological momentary assessments" that are collected outside of the research lab under real life circumstances. To demonstrate the benefit of self-tracking, she further investigates how patient input through mHealth can augment electronic health records and the speed with which information is learned between patient, clinician, and researchers, a process known as learning health systems. She studies how this direct input from patients can increase researchers' knowledge of so-called "mysterious" diseases—those that scientists know little about and cannot effectively treat. In using machine learning and data science approaches to answer important research questions within kinesiology, she is helping to chart a new hybrid field: exercise data science. She completed her Ph.D. in kinesiology and exercise science at the University of Illinois at Urbana-Champaign.
DSI Researcher Explores Endometriosis Patient Experiences with New Satirical Film, ENDOMIC
Take a Break Summer Career Series Connects Students, Alumni
Virtual Data Science Day 2020 Preview Showcases Columbia's Innovative, Data-Driven Research
Columbia DSI Initiatives Introduce Data Science to Teachers, K-12 Students
Children Are Natural Data Scientists
How Can Teachers in High Schools and Elementary Schools Teach Students Data Science?
DSI is Teaching Schoolchildren the Fundamentals of Data Science
Ipek Ensari: Using Data From Fitness Trackers and Health Apps to Help People Exercise More