Events
iCubed Seminar: William Godinez, Novartis
Thursday, October 21, 2021
2:00 pm - 3:00 pm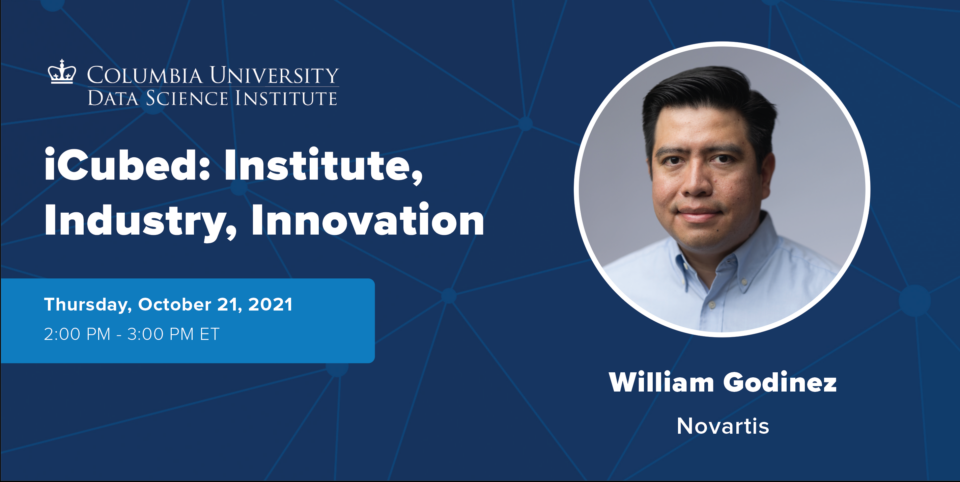 iCubed (Institute, Industry, Innovation) seminars invite DSI Industry Affiliates to give technical talks on work going on in their domain. Join to learn about real-world uses of data science and opportunities with Industry Affiliates.
---
Guest Speaker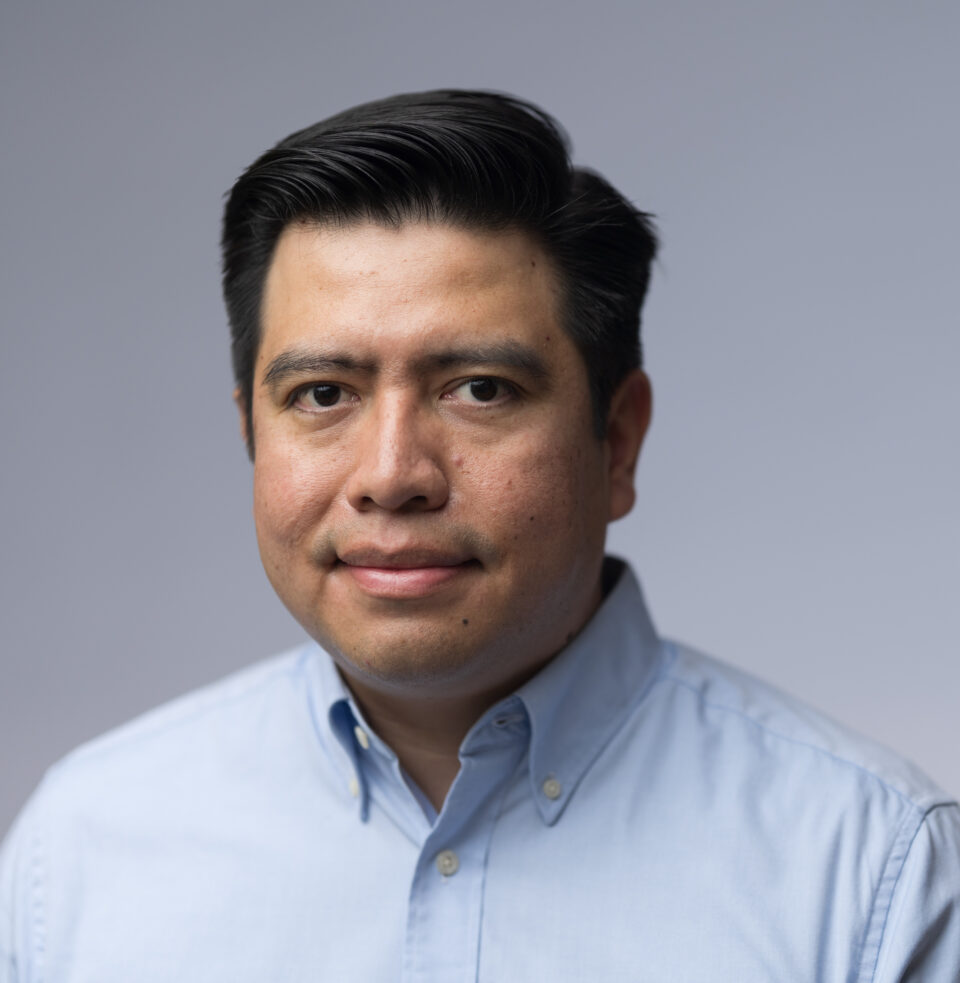 William J. Godinez, Associate Director (AD) and Senior Principal Data Scientist at Novartis Institutes for BioMedical Research (NIBR)
Moderated By: Jessica Rodriguez, Industry Engagement and Outreach Officer, The Data Science Institute
---
Details & Recording
Thursday, October 21 (2:00 PM – 3:00 PM ET) – Virtual
---
Talk Information
JAEGER – Hunting for Antimalarials with Generative Chemistry
Abstract: Recent advances in generative modeling allow designing novel molecules through deep artificial neural networks. One such neural network model, the Junction Tree Variational Auto- Encoder (JT-VAE), excels at proposing chemically valid structures. Based on JT-VAE, we built a generative modeling approach (JAEGER) for finding novel chemical matter with desired bioactivity. Using JAEGER, we designed compounds to inhibit malaria. To prioritize the compounds for synthesis, we used the in-house Profile-QSAR (pQSAR) program, a massively-multitask bioactivity model based on 12,000 Novartis assays. Based on the pQSAR activity predictions, we selected, synthesized, and experimentally profiled two compounds. Both compounds exhibited low nanomolar activity in a malaria proliferation assay as well as a biochemical assay measuring activity against PI(4)K, which is an essential kinase that regulates intracellular development in malaria. The compounds also showed low activity in a cytotoxicity assay. Our findings show that JAEGER is a viable approach for finding novel active compounds for drug discovery. DOI: 10.33774/chemrxiv-2021-5t5xx
Opportunity: Chemical Biology & Therapeutics, Data Science Expert Novartis Bay Area. See job details and application here.
---