Faculty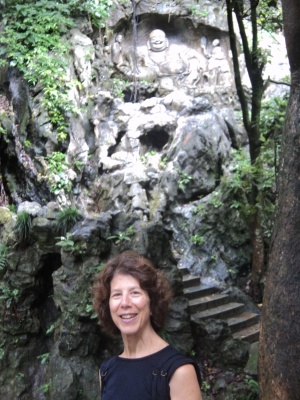 Barbara Tversky
Teachers College

Professor of Psychology and Education
Barbara Tversky is Professor of Psychology and Education at Columbia Teachers College and Professor Emerita of Psychology at Stanford University. Her current research focusses on externalizations of thought, the ways they reflect and affect thought, including of course data visualization and visual explanations as well as an ongoing collaboration with Steve Feiner's AR lab. She has also studied categorization, memory, cognitive maps, spatial mental models, spatial language and memory, eyewitness testimony, cognitive maps, HCI, design, diagrammatic thinking, gesture, event perception and cognition, and creativity.
She has received awards for teaching and for a computer laboratory for teaching cognitive psychology, is a fellow of the American Academy of Arts and Sciences, the American Psychological Society, the Cognitive Science Society, and the Russell Sage Foundation. She has served on the governing boards of many professional organizations, on the editorial boards of many journals, and on the organizing committees of more than 100 international interdisciplinary conferences.
She has enjoyed collaborations with linguists, philosophers, computer scientists, neuroscientists, biologists, chemists, engineers, architects, designers, and artists.