Events
iCubed Seminar: Sydney Wiseman, Stellar Development Foundation
Thursday, December 9, 2021
3:00 pm - 4:00 pm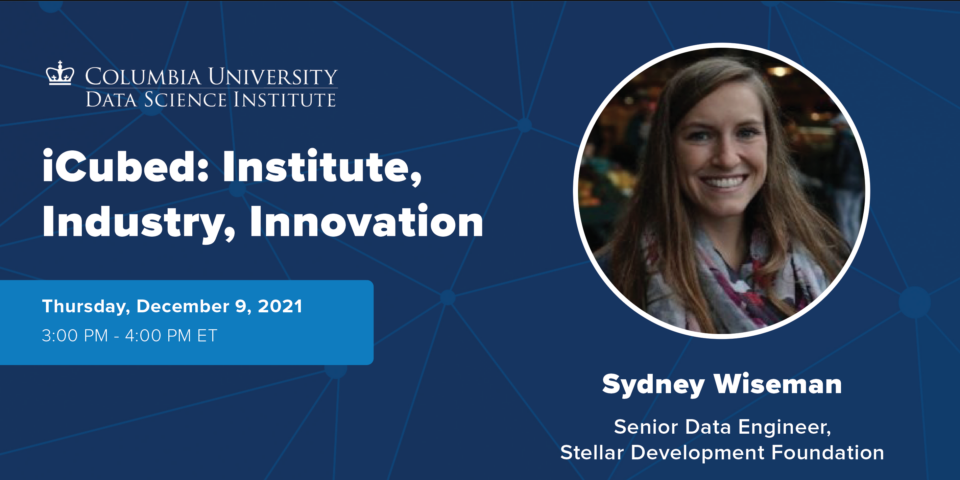 iCubed (Institute, Industry, Innovation) seminars invite DSI Industry Affiliates to give technical talks on work going on in their domain. Join to learn about real-world uses of data science and opportunities with Industry Affiliates.
---
Guest Speaker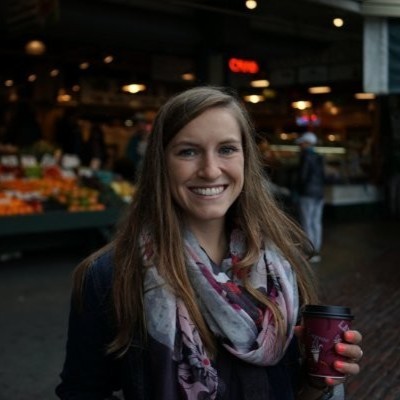 Sydney Wiseman, Senior Data Engineer,
Stellar Development Foundation
Moderated By: John Hyde, Assistant Director of Career Development and Alumni Services, The Data Science Institute
---
Details & Recording
Thursday, December 9 (3:00 PM – 4:00 PM ET) – Virtual
---
Talk Information
Anomaly Detection and Data Usability on the Blockchain
Blockchain technologies are poised to radically change industries that rely on trusted data transactions–from finance to healthcare. While nascent, blockchains provide compelling solutions to traditional data problems observed in data science applications. Blockchains generate high-quality data, improving completeness, lineage and trustworthiness of their underlying datasets, which can decrease the time data scientists spend collecting and cleaning data. The Stellar Development Foundation believes these underutilized datasets can address emerging challenges in decentralized finance.
The Stellar network is one of these open-source blockchains, with a focus on unlocking the world's economic potential by making money more fluid, markets more open and people more empowered. As the network grows, it is critical to leverage existing data to maintain network integrity and identify potentially harmful network activity. We will discuss data architecture, data extraction and anomaly detection on the Stellar network today, and opportunities for data science applications in the future.