DSI News
Take a Break Summer Career Series Connects Students, Alumni
July 27, 2020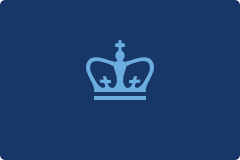 Current students and alumni of the master's degree program through the Data Science Institute (DSI) at Columbia University continue to make connections, widen their networks, and build their careers through the pandemic.
The Take a Break Summer Career Series, which is presented by Career Development and Alumni Services, connects current students with DSI alumni for virtual discussions. The graduates detail how they got their jobs, their responsibilities, and opportunities for data scientists at their companies. They also advise students on how to position themselves to land data science jobs and how to get the most out of the DSI academic experience.
All DSI current and incoming students and alumni are invited to participate in the Wednesday evening sessions, which typically last an hour, through August 5. Students and alumni may register for the sessions through the DSI Alumni LinkedIn page or via the weekly emails from Career Development and Alumni Services.
July 8: Ipek Ensari, a DSI postdoctoral fellow, described her work in academic research and opportunities for students considering similar trajectories. WATCH IPEK ENSARI'S SESSION HERE
July 15: James Lee, a data scientist at Riot Games, described his work in the video game industry. WATCH JAMES LEE'S SESSION HERE
July 22: Priya Medberry, an associate data scientist at The Walt Disney Company, described her work for the entertainment company.
July 29: Foad Khoshouei, a data scientist at IBM, will discuss how he uses machine learning and AI to help clients leverage data on the IBM Cloud. WATCH FOAD KHOSHOUEI'S SESSION HERE
August 5: Vinayak Bakshi, a data science and engineering associate at Goldman Sachs, will discuss his work on the company's liquidity management team.
"We know it's a tough time right now with Covid-19, so my team is doing all we can to help DSI students make networking connections that can lead to internships, research opportunities, or full-time jobs," said John Hyde, assistant director of career development and alumni services. Students and alumni are encouraged to contact him for virtual career advice.
Click here for Tuesday career sessions, 8:30 a.m. to 10 a.m.
Click here for Friday career sessions, 1 p.m. to 2 p.m.
— Robert Florida