Events
Data Science Institute: Columbia University Campus Tour
Monday, August 29, 2022
11:00 am - Monday, May 22, 2023
11:00 am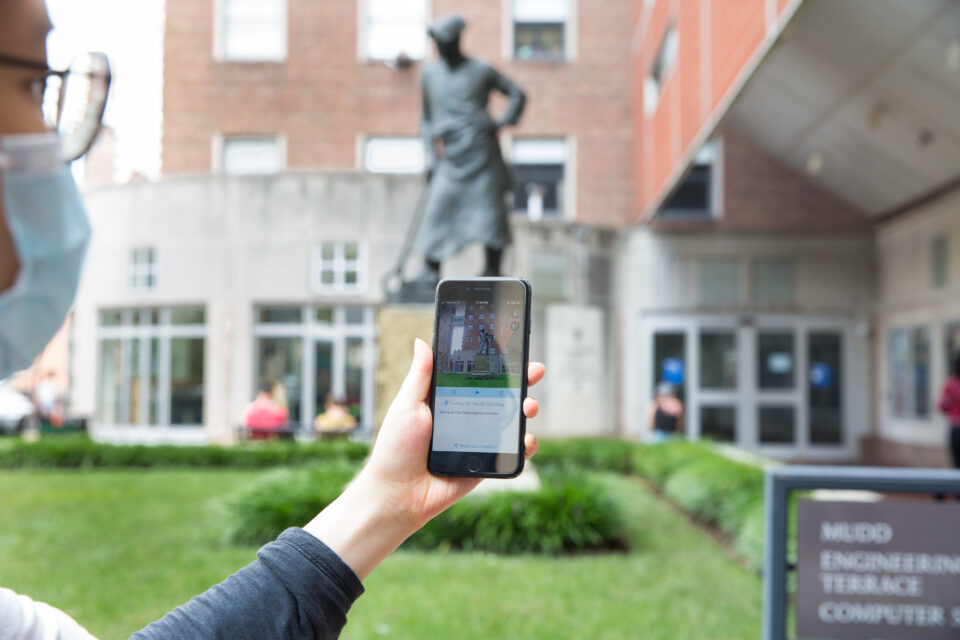 The Data Science Institute has developed an audio walking tour of Columbia's campus!
The mobile app is accessible to the public, and is now available to download on Guidebook. Explore Columbia's history from home, or take the outdoor tour on your next visit uptown!
---
Download Instructions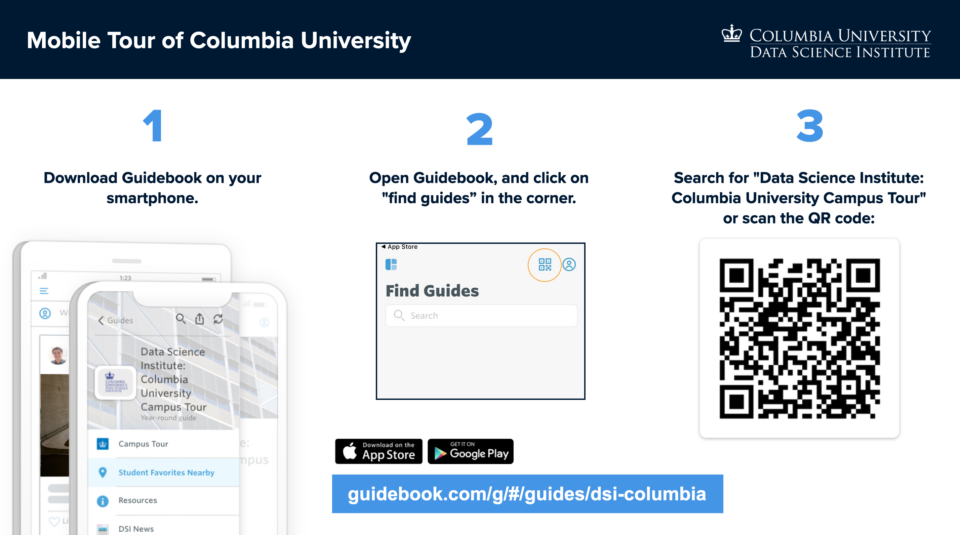 ---
App Details
The app will be available throughout the 2022 – 2023 academic year. See the details on Guidebook, and find a useful map of the full tour here.
---
Tour Highlights
DSI's students enjoyed the tour as part of Data Science student orientation. If you take the tour, let us know by tagging @DataSciColumbia on Twitter or Instagram.