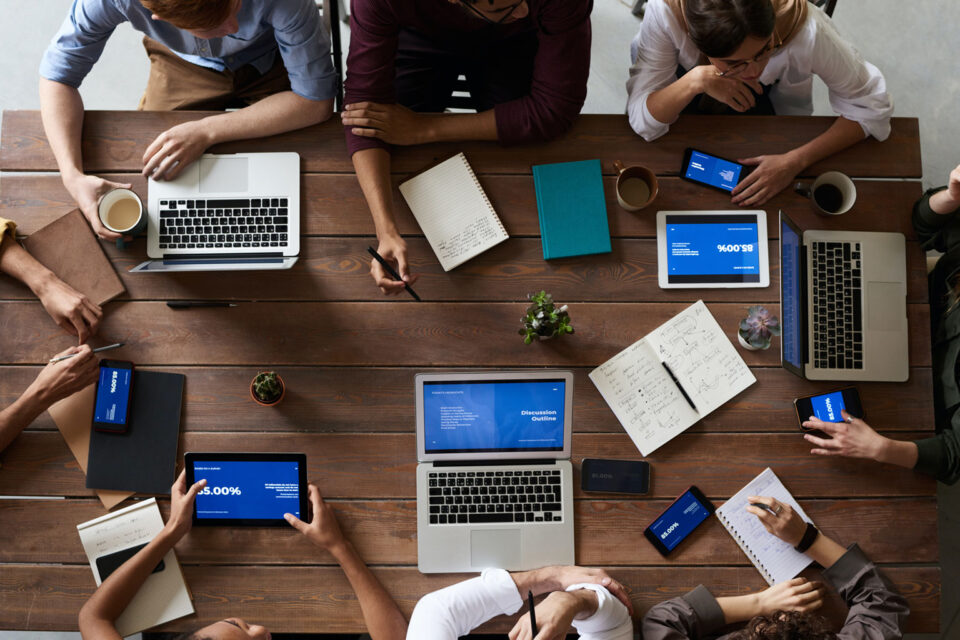 The inaugural Best Student Data Science Course Project Competition showcased the work of 10 finalists chosen from among 26 faculty-nominated projects. During the competition, five projects were selected as the winners, including four team projects and one solo project.* The winners were selected based on excellence in five categories: 1) creative use of data for an important problem, 2) data science innovations, 3) new cross-disciplinary insights, 4) potential societal impact, and 5) alignment with DSI's "Data for Good" mission. Having proven their skills in data science innovation, we asked the winning teams to share wisdom regarding their strategies for data science teamwork.
| WINNING PROJECTS | TEAMMATES |
| --- | --- |
| R Story – Empowering Communities for Resilience and Sustainable Growth, in partnership with the Opportunity Project (a Census Bureau initiative) | Alisha Gurnani, Kyung Suk Lee, Asahi Alexis Nino, Alison Ryland, Gretchen Streett, Michelle A. Zee |
| Intelligent Forecasting for COVID-19 in Collaboration with KPMG | Andrew Thvedt, Bolim (Sydney) Son, Louisa Ong, Jiyeon (Jen) Woo, Zhirui (Ariel) Luo |
| The Columbia Language Justice Perspectives Project | Nikita Desir, Kyra Ann Dawkins |
| Network Characterization of Phishing Attacks | Elisa Luo, Liane Young |
| Estimating the Incidence of Sexual Assault on College Campuses | Casey Bradshaw* |
Meet regularly.
All the winning teams noted the importance of frequent communication, and several credited weekly meetings for keeping them on track.

Check-in with each other as people, not just as teammates.
In addition to building goodwill and being able to solve misunderstandings faster, check-ins will enable you to work better as a team. One team noted, "Everyone's workload capacity will ebb and flow based on their personal life and other commitments. If you are conscious of when your teammates can take on extra work and when they need some extra time, you can shift tasks accordingly to hit the project milestones on time."

Find systems for data sharing and asynchronous collaboration that work for your team.
Oft-cited collaboration tools included Slack, github, and Google Cloud. These tools helped "shift our attention away from our process and onto our product," according to one team. Another group advised: "Manage and share your code (GitHub), documents (Gdrive), datasets (GitHub), communication (Slack) between your team members well. Start it early, be consistent about it, and use notations and comments while writing your code. Don't procrastinate; you would never get back to it."
Use collaboration as a way to generate new ideas.
One group indicated that "collaboration was very helpful for generating new lines of analysis that ended up producing interesting findings."
Divide up responsibilities as early as possible.
This helps to avoid "too many cooks in the kitchen." However, be aware that roles may be fluid.
Consider dividing up tasks based on what each person wants to learn from the project.
One team advised: "Each project is and should be a learning experience for all team members. Though it makes sense to delegate tasks according to people's strengths and weaknesses to some extent, be patient if someone wants to engage with an aspect of the project that requires a new skill for that person. This will help reinforce support, growth, and collaboration in achieving a shared goal. Give each other the chance to learn." Another team offered: "Be used to working in ambiguity and open to learning new things."
Take ownership for your portion of the project, but stay humble.
Accept input and feedback, and be quick to reach out to teammates if you need help.
Use teammates as a resource for debugging issues.
"We found that there were several times that someone would be stuck on an issue that someone else had encountered before, so discussing what worked in the past for others helped speed up debugging these issues," stated one team. Another group noted: "We were more than willing to be on long Zoom calls together to troubleshoot or fine-tune logistics."
Don't be shy to seek out expert guidance.
Several teams noted they sought out help from TAs, professors, and even professionals in their field. One stated, "I realized that professors are passionate about sharing their expertise to give us a hand."
Find consensus on key elements.
While division of tasks is necessary, seek consensus on key elements of a project, such as data analysis and documents that will be circulated publicly.
Now it's your turn…
We hope this advice encourages you to team up and work on an innovative, cross-disciplinary, "data for good" project of your own! We hope to see you at next year's Best Student Data Science Course Project Competition…
Isabelle Zaugg is a postdoctoral research scientist at the Data Science Institute at Columbia University. This blog post is based on survey responses from the winning teams cited.