Student Spotlight
Columbia Data Science Students Win Inaugural MAP Project48 Competition
May 12, 2022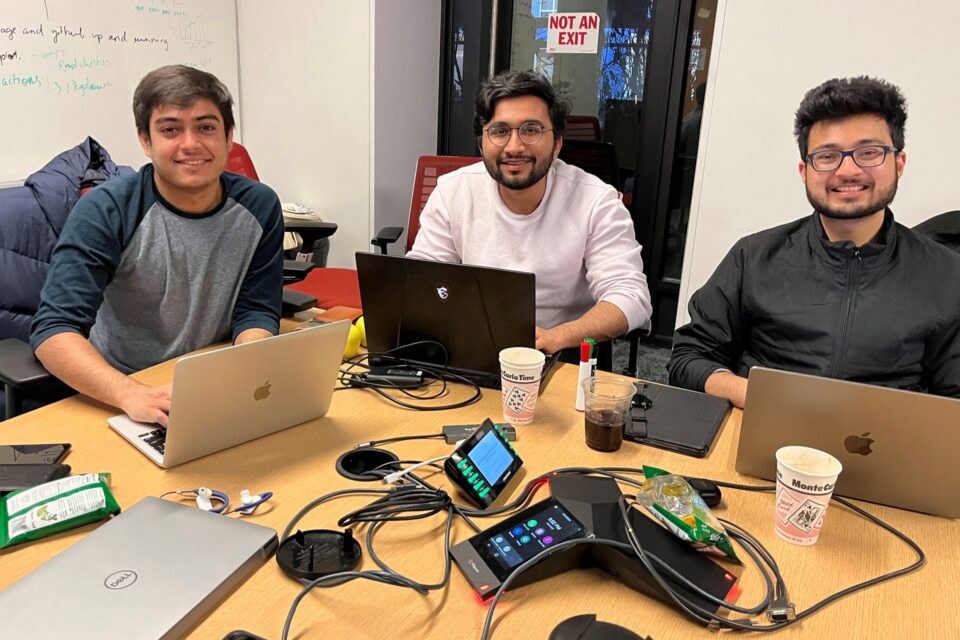 A team of Columbia University M.S. in Data Science students has won the inaugural MAP Project48 competition, which is sponsored by the Morgridge Family Foundation.
Smarth Gupta, Dashansh Prajapati and Abhishek Sinha represented Columbia's Data Science Institute (DSI) during the Morgridge Acceleration Program's 48-hour "impact-athon" alongside teams from the University of Missouri at Columbia and Parsons School of Design. The students worked collaboratively to build a data visualization solution for the Center on Rural Innovation (CORI), which advances economic prosperity in rural America.
"The DSI team's winning solution most effectively combined usability and innovative design to create a data visualization tool the entire CORI team will benefit from," said Ash Gallegos, program manager at the Morgridge Family Foundation. "DSI's work will immediately make an impact, advancing CORI's ability to tell data-driven stories and drive economic development in rural communities."
At the beginning of the competition, CORI's leadership explained its challenges regarding the creation of visualizations for annual reports and other materials. They indicated a need for a custom tool that would allow them to use available datasets to create visualizations with their preferred fonts and colors. The student teams had the opportunity to ask clarifying questions before getting to work.
"We were in active communication with members of CORI in terms of pain points and requirements," said Sinha, who completed his undergraduate studies in computer science engineering at PES University in Bangalore, India. "The biggest part was that we got to see the real impact of what we were making…finding out the problems they were facing to ensure that what we were building was useful and scalable."
Ultimately, the team from Parsons worked on a portfolio of branding and design guidelines while the Columbia and Missouri teams coded an R package. The final result enhances the CORI staff's ability to rapidly and easily produce compelling, high-quality data visualizations aligned with the organization's brand and voice.
Prajapati, a computer engineering alumnus of Indus University Ahmedabad in Gujarat, India, is proud of what he and his teammates accomplished. "Deploying an R package in GitHub in 48 hours, given we had very little experience building an R package before, was very confidence boosting," he said.
At the end of the 48 hours, each team presented their work and participated in a Q&A session with judges.
Beyond the technical aspects of the competition, the Columbia trio learned about design processes and the importance of listening, brainstorming, and iterating with a client. They will continue to collaborate with CORI to build a digital library.
Gupta, who studied economics at the Indian Institute of Technology in Kanpur, India, indicated that his greatest takeaway was related to the event's emphasis on collaboration over competition. "Actively brainstorming together, jumping on calls, it felt like we were building something bigger than the three of us, helping this organization be more effective."
— Karina Alexanyan, Ph.D.