DSI News
Laura Kurgan Receives 2022 Faculty Mentoring Award
June 9, 2022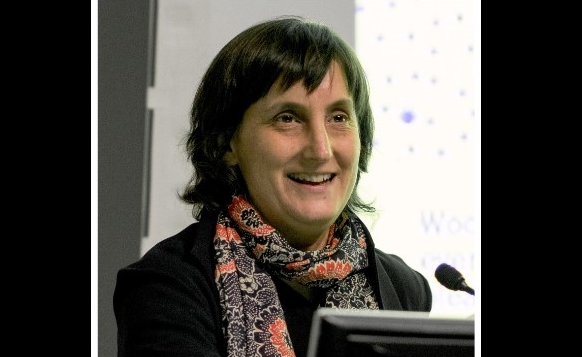 Laura Kurgan has received a 2022 Faculty Mentoring Award from Columbia University's Office of the Vice Provost for Faculty Advancement.
The award recognizes senior faculty who have demonstrated an exceptional commitment to faculty mentoring through their work with tenure-track and mid-career faculty in developing their careers. Exceptional mentoring may include offering advice, feedback and guidance on research activities, coaching on work-life balance issues, providing professional opportunities for mentees, and/or assisting in development of teaching skills.
Kurgan is a professor of architecture at Columbia's School of Architecture, Planning, and Preservation and an affiliated member of the Data Science Institute's Data, Media and Society and Smart Cities centers and the Education working group.
"I have learned that mentoring is not about specific guidance, but in helping people discover what they do best," she said. "It is about opening doors, mapping out institutional landscapes, and figuring out exactly what the junior faculty might not know about opaque academic structures."