DSI News
M.S. in Data Science Students Partner with L'Oréal on Beauty Tech Innovation
August 4, 2023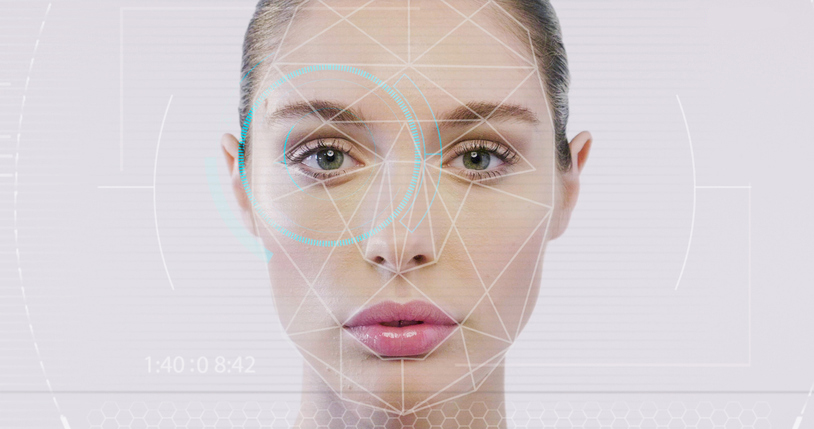 Data science is key to this investment, and to L'Oréal's continuing success, which is why L'Oréal has partnered with the Data Science Institute at Columbia University's Industry Affiliates program. Through two Capstone projects, students in the M.S. in Data Science program had the opportunity to work with the company this spring semester. Using Artificial Intelligence (AI), Natural Language Processing (NLP), and predictive analytics, the projects aimed to help L'Oréal employees uncover insights that can support better business decisions, in the office and in stores.
The Motivation
"At the very core of our business, we are driven by our chemistry data — to improve the formulas of our inventions, and to help women and men feel more confident about themselves," Wilmet says. "We use data science to directly impact consumer satisfaction. For example, we study a lot of consumer reviews and try to incorporate that feedback to make our products better. If we hear that a new mascara is flaky, we must listen to our consumers' needs and improve our formulas."
Across L'Oréal and its subsidiaries, data science has driven the creation of new high-tech cosmetics. Wilmet points to a few examples such as the online service from L'Oreal Paris, Skin Genius, which analyzes selfies that consumers take, and performs skin diagnoses to identify helpful moisturizers. A few others include Hapta, a handheld, motorized, AI-supported device that helps consumers apply makeup in a stable way if they have Parkinson's or other difficulties with hand movements. And virtual try-on systems that allow consumers to see what a product might look like on them before they commit to purchasing makeup or hair color.
"L'Oréal wants to be known as the first and biggest Beauty Tech company, and we are partnering with top universities such as Columbia to look for the best talent in the country," shares Wilmet. "We want to move from the more traditional view that people have of us to demonstrate that we have the prowess to hold up next to all the other tech giants."
The Capstone Projects
One Capstone project focused on developing a system to help L'Oréal query the company's databases with questions phrased in natural language. "The idea is to ask a straightforward question in English or Spanish or another natural language, such as, 'What were our sales in January?' and translate it to a programming language like Structured Query Language (SQL), just like how you could translate it to French" says Wilmet, who mentored the students on this project. The students created a mini search engine that can generate responses without having to search database systems manually to run reports, helping employees save valuable time in getting the answers they need to support their workflows.
With AI-powered NLP at the forefront of new data science innovation, the team made sure that the resulting responses sounded as realistic as possible. As the students noted in their report, executives that have strong business expertise often lack the technical experience needed to query databases directly and can have difficulties parsing the results. The Columbia students "were very clever," Wilmet says. "They were able to create their own custom translation AI model that was pretty accurate, and they took time to go a step further and benchmark it against the latest version of ChatGPT and other top-tier AIs to evaluate those as well." This process resulted in clear, immediate, and meaningful responses on core business functions like company spending, product performance, and sales.
Another important challenge for L'Oréal was to understand the correlation between foot traffic and direct sales, especially as in-store traffic fluctuates with holiday and seasonal trends. For cosmetics brands, knowing how much product to stock and when to stock efficiently, helps brands better allocate resources and predict cash flow.
This time, Columbia M.S. in Data Science students used time series forecasting to accurately determine consumer behavior throughout the year. Analyzing sensor data from the L'Oréal-owned Kiehl's brand, the team assessed how many people came in and out of the brand's 68 stores across the United States. Then, the team applied ML models to pinpoint sales within that store, incorporating nuanced features like population size and household income levels for that store's location. "The students predicted traffic in the stores, and then sales in each store," says project mentor Rémi Ferreira, a senior data scientist at L'Oréal's New York Beauty Tech Accelerator. "That can be used to optimize staffing and stocks in our stores."
As for what's next, Wilmet and Ferreira are eager to continue working with M.S. Data Science student talent on research projects like these through the Capstone program. "We've had no pushback to adopt the latest and greatest AIs — we're encouraged. The funding is there, the interest is there, the employees are excited, and the vision from senior leadership is clear. Everything is pointing to Beauty Tech, and we're in the position to create a lot of value for our employees, our consumers and for Columbia's student population." says Wilmet.