Faculty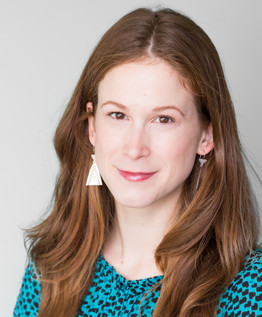 Abigail Greenleaf
Mailman School of Public Health

Assistant Professor of Population and Family Health
Dr. Abigail (Abba) Greenleaf is a public health demographer whose research focuses on collecting data in low- and middle-income countries where using cell phones to survey populations is an increasingly viable methodology. In the United States, phone-based surveys have been common since the 1980s. In areas such as Africa, until recently there was not sufficient cell phone ownership to create valid phone-based health estimates, and researchers like Dr. Greenleaf have been assessing the reliability of this increasingly popular approach to data collection.
Dr. Greenleaf currently works with ICAP's Population-Based HIV Impact Assessment (PHIA) project. Carried out under the leadership of national ministries of health, PHIA data benchmark a country's progress towards controlling the HIV epidemic. Dr. Greenleaf enjoys this rigorous research because it is efficient, cost-effective and produces high-quality data that can inform targeted policies and programs. As COVID-19 epidemic restraints slowed progress with the PHIA project in several countries, Dr. Greenleaf became part of a team that quickly catalyzed PHIA data and participants in Lesotho to begin a phone-based surveillance system for coronavirus-like symptoms. This real-time data creates weekly estimates infection levels for the national ministry of health.
After a public health class in college introduced her to the field, Dr. Greenleaf joined the Peace Corps to understand public health in a global context, and she spent two years in Cameroon. She then pursued an MPH at Columbia and after she worked for Centers for Disease Control as an Allan Rosenfield Global Health Fellow in Ethiopia and Cameroon. She earned her PhD in the Population, Family and Reproductive Health Department at Johns Hopkins Bloomberg School of Public Health before coming back to Columbia. In addition to her research, Dr. Greenleaf spends a portion of her time teaching. She co-teaches "Research Design and Data Collection" for public health graduate students and she mirrors her own educational path by co-teaching an undergraduate class, "Data Science and Health Equity in New York City". The undergraduates learn how to use data science to unpack health inequities in New York City.