Faculty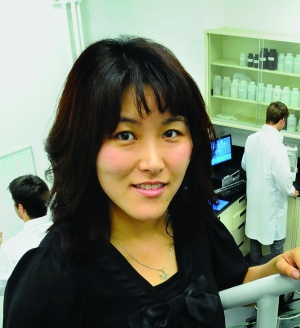 Ah-Hyung (Alissa) Park
The Fu Foundation School of Engineering and Applied Science

Lenfest Earth Institute Professor of Climate Change and Professor of Chemical Engineering and Department Chair of Earth and Environmental Engineering
Professor Park is the Lenfest Chair in Applied Climate Science at Columbia University and is also the Director of the Lenfest Center for Sustainable Energy, where she researches issues in energy, environmental engineering and particle technology. Some of Park's areas of research interest are carbon capture, utilization, and storage (CCUS); sustainable energy conversion systems; synthesis of hydrogen and liquid fuels from alternative energy sources; particle technology; electrostatic charging penomena in multiphase flows; and electrostatic tomography.
Park has received numerous honors and distinctions throughout her career as a researcher. Recently she has been appointed as a member of the International Committee at the American Institute of Chemical Engineers, where she has also been elected as the Vice-Chair (2009-2011) and Chair (2011-2013) of the Fluidization and Fluid-Particle Systems Group and Treasurer (2010-present) of the Particle Technology Forum. She also recently received the James Lee Young Investigator Award, the NSF Career Award, and a nomination for the Packard Fellowship. In 2011, she was the distinguished speaker at the Womensphere Emerging Leaders Global Summit.
A graduate of the University of British Columbia, Professor Park received a Bachelor of Applied Science with distinction and a Masters of Applied Science, both in Chemical and Biological Engineering. She received a PhD degree in Chemical and Biomolecular Engineering from the Ohio State University.