Faculty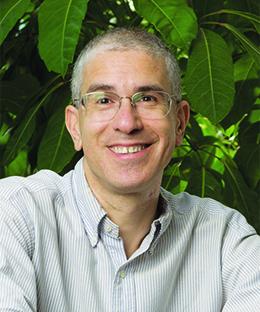 Daniel Richman
Columbia Law School

Paul J. Kellner Professor of Law
A former federal prosecutor in the U.S. Attorney's Office for the Southern District of New York, Daniel Richman teaches and writes about criminal adjudication, federal criminal law, sentencing, and cybersecurity, data privacy, and surveillance law. His recent scholarship includes the article "Accounting for Prosecutors," which addresses prosecutorial discretion and the power of prosecutors to shape criminal law, and "Understanding Recent Spikes and Longer Trends in American Murders" (with Columbia Law Professor Jeffrey Fagan).
Richman is a recipient of Columbia University's Presidential Award for Teaching. Before joining the faculty in 2007, he taught at Fordham Law School and the University of Virginia School of Law. In addition to his experience at the U.S. Attorney's Office, where he was the chief appellate attorney and worked in both the organized crime and narcotics units, Richman clerked for Justice Thurgood Marshall on the U.S. Supreme Court and Chief Judge Wilfred Feinberg on the 2nd U.S. Circuit Court of Appeals.
Richman has served as an adviser to FBI Director James B. Comey and a consultant to the U.S. Department of Justice and Department of the Treasury. Under New York City Mayor Michael Bloomberg, Richman served as chairman of the Local Conditional Release Commission. He is currently a faculty adviser to the Columbia Law School Center for the Advancement of Public Integrity.