Faculty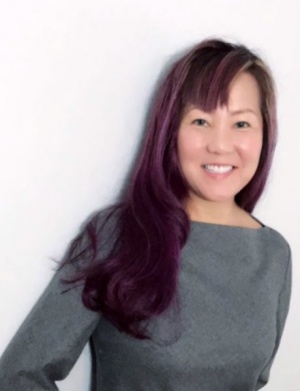 Kitty Kay Chan
Faculty of Arts and Sciences

Professor of Professional Practice in Applied Analytics in the Faculty of Professional Studies
Center Affiliations
Education Affiliated Member
Kitty Kay Chan is a Professor of Professional Practice at Columbia University's School of Professional Studies and also serves as Academic Director for the Master of Science in Applied Analytics program. Dr. Chan specializes in quantitative analyses for practical application in regulatory oversight, law enforcement, performance and damage valuation, strategic development, and policy assessment. Her career has spanned state and federal government as well as the private sector and academia. She has experience with a wide range of industries, including agriculture, computers, electric utilities, entertainment, financial services, health care, internet, telecommunications, transportation, public integrity and safety, and real estate.
Prior to joining SPS, Dr. Chan led data analytics efforts for New York State. As the Chief Data Analytics Officer, she served as the State's expert in data analytics and worked with stakeholders to develop strategies and build analytics products to derive actionable information from data across State agencies and functions. Before that, Dr. Chan served as the Chief Economist at the New York State Department of Financial Services, which supervises and regulates thousands of banks, insurance companies, public pensions, and other financial institutions. She oversaw quantitative analysis and provided expert advice and evaluation including risk assessment, pricing, regulation design, emerging economic and industry trends, data management, and investigations.
Dr. Chan also served as the Chief Economist and Director of Audit and Examination for the New York State Joint Commission on Public Ethics, and as a Deputy Inspector General for the New York State Inspector General's Office. She built and led a new quantitative analysis division at each of these entities to monitor and investigate waste, fraud and abuse, and implement strategies to improve efficiency and transparency through audits and examinations. Previously, as the Director of Economics for the New York State Office of the Attorney General and in her positions at the US Federal Communication Commission, the US Department of Agriculture, and a private economic consulting firm, Dr. Chan applied quantitative techniques to a range of legal, regulatory, and policy issues, including mergers, bid rigging, market timing, utility rate filings, economic development, and international trade and investment.
Dr. Chan has published in academic journals, books, and technical reports, and has served as an expert in litigations, investigations, regulatory filings, professional trainings and global initiatives. She has taught and been a Research Fellow at New York University. She was a National Science Foundation Fellow and holds a B.A., M.A., as well as a Ph.D. in Economics, and a Doctoral Certificate in Environmental Sciences, Policy, and Engineering from the University of Southern California.