Faculty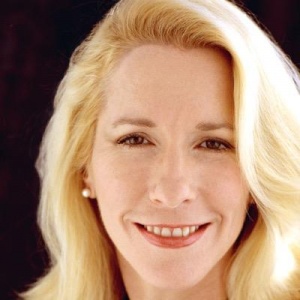 Patrice Derrington
Graduate School of Architecture Planning and Preservation

Holliday Associate Professor of Real Estate Development
Center Affiliations
Education Affiliated Member
Patrice Derrington is the Holliday Associate Professor and Director of the Real Estate Development Program at Columbia GSAPP. Prior, she taught for three years NYU's Schack Institute of Real Estate. Derrington bridges the fields of education and real estate, and brings significant global experience as an executive and board director of numerous property companies to the critical tasks of educating students, integrating academe and industry, and building an innovative knowledge base for the real estate profession.
A recipient of the prestigious Harkness Fellowship, Derrington studied for her Ph.D. in architecture/civil engineering at the University of California, Berkeley, adding to her Masters of Business Administration from the Harvard University, and a Bachelor of Architecture degree with First Class Honours and University Medal from the University of Queensland.
Her teaching career began at Carnegie Mellon University and MIT, and has been supplemented with over 12 years of real estate industry experience on Wall Street where she worked as an investment banker and advisor to major individual and institutional clients such as David Rockefeller, Keybank, and the Lower Manhattan Development Corporation.
Commencing as a Vice President in the Real Estate Finance Group at Chemical/JP Morgan Bank, Patrice Derrington primarily worked on restructuring defaulted real estate loans and syndicating property investments both in the US and internationally. As a Managing Director, she joined the boutique investment advisory firm of Spears, Benzak, Salomon and Farrell, where she directly managed the real estate assets of David Rockefeller, acquiring, repositioning and selling major properties in a $3.25B global portfolio. She also served as an independent Director of the publicly-traded REIT, AmeriVest Properties, and as a director of numerous private ventures, educational and charitable entities.
During 2002, Derrington made a significant contribution to the recovery effort following the September 11th 2001 terrorist attack on New York City. On secondment from her Wall Street position, she was appointed as Vice President of the Lower Manhattan Development Corporation, the Governor-appointed state agency. Her executive responsibilities included developing an economic Revitalization Strategy for Lower Manhattan comprising the allocation of $20 billion of federal funds to specific real estate and infrastructure programs.
Returning to Australia in 2004 to be near her ailing mother, Patrice Derrington gave the Australian Financial Review's Women of Influence lecture. She served as an independent Director on the board of the listed property trust, Charter Hall, and has provided consulting services to Macquarie Bank, Transfield Holdings' Campus Living Villages, and the Penrith Lakes Development Corporation. Maintaining her strong interests in the real estate industry and associated public policy, Derrington also served as a Director on the Queensland Urban Futures Board, and as Chairman of the Brisbane Inner City Advisory Committee, reporting to the Lord Mayor and Brisbane City Council.
Since 2010, Derrington has undertaken advisory work on the distressed real estate assets on the books of various regional and community banks, finalizing the liquidation strategy of a private Rockefeller entity, and advising US property investors on asset acquisitions in Australia. She continues to closely track the property and financial markets in the USA and Australia, and with dual citizenship she provides investment advisory services in both countries with a focus on cross-border arbitrage opportunities.