Faculty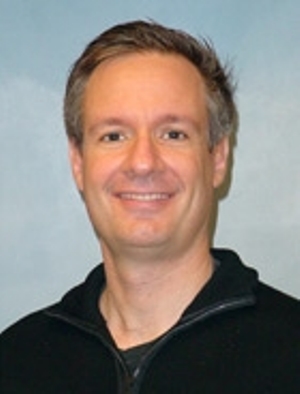 Paul Sajda
The Fu Foundation School of Engineering and Applied Science

Vikram S. Pandit Professor of Biomedical Engineering and Professor of Radiology (Physics) and Electrical Engineering
Education
1989: B.S., Electrical Engineering, Massachusetts Institute of Technology
1992: M.S., Bioengineering, University of Pennsylvania
1994: Ph.D., Bioengineering, University of Pennsylvania
Awards/Honors
1988 Eta Kappa Nu
1989 David Adler Memorial Thesis Prize for Outstanding Undergraduate Thesis Research in Electrical Engineering, MIT
1989 University Fellow, University of Pennsylvania
1991 Graduate Fellow, Office of Naval Research National Defense Science and Engineering
1993 Louis and Josepha B. Flexner Award for the Outstanding Ph.D. Dissertation in the Neurosciences, University of Pennsylvania
1994 Solomon R. Pollack Award for the Outstanding Ph.D. Dissertation Bioengineering, University of Pennsylvania
1996 Sarnoff Technical Achievement Award for "Computer Aided Diagnosis"
2002 National Science Foundation CAREER Award
2006 Elevated to Senior Member of the IEEE
2008 Awarded Japan Society for the Promotion of Science (JSPS) Fellowship
2009 Elected Fellow of the American Institute for Medical and Biological Engineering (AIMBE)
2011 Elected Editor-in-Chief of IEEE Transactions on Neural Systems and Rehabilitation Engineering
2012 Elected Fellow of the IEEE
Research Summary
The approach behind my research is fundamentally grounded in Neural Engineering, utilizing large-scale computational modeling and advanced neuroimaging to infer circuitry and circuit properties of visual cortex. Neural engineering is an emerging interdisciplinary field of research that uses engineering techniques to investigate the function of and manipulate the behavior of the central or peripheral nervous system. My research has led to the development of several innovative systems under what can be termed applied neuroscience, e.g. brain computer interfaces for image search and computer-assisted detection systems for medical image analysis. My philosophy, "build it, measure it, test it, understand it", is partly fostered by my six years of industrial R&D experience at the Sarnoff Research Center in Princeton, NJ.
I am the director of the Laboratory for Intelligent Imaging and Neural Computing (LIINC).
Phone: +1 212-854-5279
Fax: +1 212-854-8725
Email: ps629@columbia.edu
Research Areas:
Neurocomputational modeling and neuroengineering, pattern recognition, adaptive processing for biomedical image and signal analysis.