Events
2020 Fall DSI Datathon
Friday, November 13, 2020
10:00 am - Sunday, November 15, 2020
12:00 pm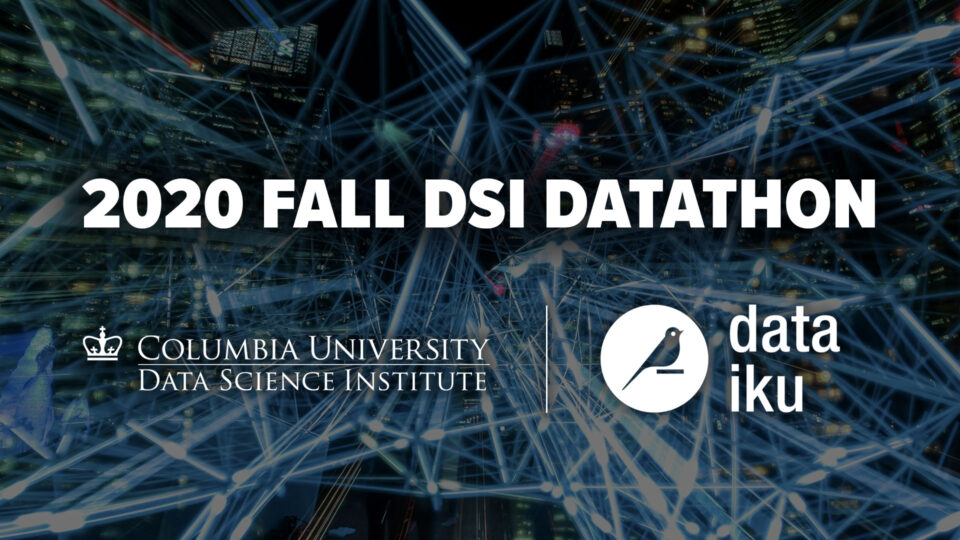 The Data Science Student Council and the Student Services Team are excited to be virtually hosting the 2020 Fall DSI Datathon, which will take place from Nov 13th at 10:00 AM EDT to Nov 15th at 12:00 PM EDT.
Every semester the student council hosts different events to engage and support our data science students academically and professionally. This year they partnered with Dataiku, a disruptive startup company in the AI/data science space, in piloting this datathon challenge for the first year students to give them some hands on data science experience from the get-go.
During the datathon the students will attack an important Responsible / AI for Good question. They will do this by using public datasets, doing analysis and modeling, and creating visualizations – all in a 48 hour timespan! Near the end of the event, teams will create a presentation and showcase it in a Zoom meeting to your peers on November 15th.
The presentation and project documentation will be evaluated by a panel composed of the Data Science Institute Affiliates the week after the datathon. Each project will be evaluated on design, creativity, technicality, and the pitch – the ability to tell a story and communicate.
This year we are very fortunate to have the below listed Judges who are willing to engage with our students and share their feedback.
Final Winners Announcement:
After a 48 hours span, 7 teams presented their datathon results to a judges panel composed  of Data Science Institute Industry Affiliates, DSI Alum, and faculty. Students joined the virtual event from around the world; in groups of four they worked through different time zones. The theme of the datathon was responsible AI,  tackling the following questions. 
"High instances of lead in water is a more common occurrence than you might think – even in NYC the prevalence of lead and copper pipes means that many children have elevated lead levels in their blood, which poses serious health and development issues. Using open datasets provided by the city, can you help City Hall understand the spread of the problem? Based on your work, the city will either deploy teams to repair or replace lead pipes or create popup health clinics for children most affected by the issue. Can you create an analysis that will guide the city on how to take meaningful next steps?"
Our judges participated in the final presentation on November 15th. They asked engaging questions and provided insightful feedback. We would like to thank all the students, volunteers and judges who made this first ever virtual DSI Datathon happen. 
Congratulations to our winning teams and members. 
1st Place | Team 9

Tomislav
Galjanic

Abhishek
Sinha

Sai Thrinath
Gunda

Tarun
Devireddy
2nd Place | Team 6

Zhiheng
Jiang

Wenjie
Zhu

Sanket Sunil
Gokhale

Mohammed Aqid
Khatkhatay
3rd Place | Team 10

Ling
Sun

Heng
Kan

Jingxiang
Zhang

Zhucheng
Zhan

Yibai
Liu
Judges
---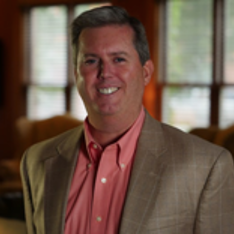 Dennis Ainge, linkedin.com/in/dennis-ainge-57b1301/ is a recognized entrepreneur and data strategist in the creation of authoritative consumer identities and has enjoyed a 30­+ year career in the data and analytics space having served in a variety of leadership roles in sales, product, data strategy and corporate strategy for Neustar, TARGUSinfo and Equifax NDS.
Dennis is one of the founding executives of TARGUSinfo – the first real-time marketing data and analytics company in the country. During his 18-year tenure, Dennis held a number of leadership roles at TARGUSinfo including VP of Sales, SVP of Sales and Marketing and EVP of Corporate/Strategic Development. As EVP of Strategic Development, Dennis managed all data assets and created TARGUSinfo's data engine which facilitated TARGUSinfo becoming the leading provider of authoritative consumer and business identities in the industry. Thousands of companies including AT&T, Verizon, Comcast, Procter & Gamble, United Airlines, Disney, Dell, etc. leveraged real-time intelligence from TARGUSinfo. When consumers interacted with a business over the telephone, point-of-sale or online, TARGUSinfo helped the business understand and verify the consumer in real-time in order to provide a more effective transaction for both parties. In addition to their traditional real-time solutions, TARGUSinfo became a pioneering data company in building digital ad targeting solutions using insights and analytics starting back in 2009. Additionally, TARGUSinfo became the largest provider of Caller ID data in the US.
TARGUSinfo was sold to Neustar in November 2011 and was processing over 10 Billion consumer-initiated transactions every month at the time of the sale: businesswire.com/news/home/20111108006992/en/Neustar-Completes-Acquisition-TARGUSinfo. Dennis ran TARGUSinfo as a division of Neustar (Neustar Information Services) and eventually became Neustar's first SVP of Data Strategy and was responsible for maximizing one of Neustar's most valuable assets – data. With the increasing demand for consumer identities, insights and analytics, his team managed the Neustar data assets and their uses to support the underlying data requirements of all Neustar solutions.
Following his retirement from Neustar in May of 2014, Dennis is now supporting TDF Ventures: tdfventures.com as a venture partner as well as supporting a variety of companies via board, advisor and investment roles.
---

Charlie Archibald is the VP of Data Science & Analytics for MediaMath, a demand-side platform who works with more than 3,500 advertisers globally to run omnichannel marketing campaigns across display, mobile, OTT, video, native, DOOH and audio.  He has over 15 years of experience in data science and analytics, with particular expertise in applying AI and Machine Learning solutions across a variety of industries.  Charlie began his career on Wall Street as a quant, where he helped design and implement proprietary trading and execution algorithms in the U.S. Equities and Futures markets. Since leaving the financial industry, Charlie has built and managed data science and analytics teams at several tech companies in the AdTech and workforce development industries. At MediaMath, Charlie leads the Data Science and Analytics teams as they work to solve some of the most interesting and cutting-edge problems facing marketers today.
---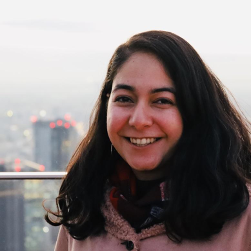 Aakanksha Joshi is a Data Scientist in the Data Science and AI Elite (DSE) Team at IBM. Based out of New York City, Aakanksha works with enterprises across industries to address some of their biggest business challenges using data and machine learning-driven solutions. She holds a Master's in Data Science from Columbia University and a Bachelor's in Computer Science from University of Delhi. She has presented at prestigious conferences such as EURO-K and is an open-source contributor. She is also a strong advocate for Ethics in AI and has participated in and led initiatives around the same, both within and outside of IBM.
---

Adam Kelleher earned his PhD in Physics in 2013. He worked at BuzzFeed on virality (most notably the POUND project), recommendation systems, and causal data analysis until 2018, when he joined Barclays Investment Bank to head the data science team for Research. He now focuses on developing and de-biasing alternative data for financial research at Barclays while teaching Applied Causal Inference in the Data Science MS program at Columbia.
---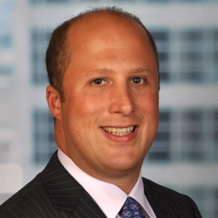 As EY Global Forensic & Integrity Services Technology & Innovation Leader, Todd Marlin is a trusted advisor on complex issues surrounding data, security, legal and compliance risks.
He leads a cross-border team of professionals with extensive experience in using advanced technologies, such as artificial intelligence, machine learning and robotic process automation, to develop analytics models.
Having led numerous global projects for Fortune 500 companies, he has worked with legal and compliance executives to navigate data and security challenges.
With his background in accounting and technology, Todd has represented clients at the New York Stock Exchange and the U.S. Securities and Exchange Commission. He also served as a special master related to electronic discovery disputes in the US federal judiciary.
He holds an MS in Cybersecurity from the University of Maryland and a BS in Accounting from St. Thomas Aquinas College.
---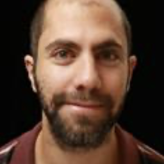 Ido Michael, at Amazon Web Services, is a big-believer in big data and cloud technologies, he is working on helping customers build data & analytics systems to produce business insights and help companies scale their data solutions and drive innovation. 
Ido has led multiple high impact engineering teams during customer engagements including a team of leads to cover multiple work streams, always results driven and focused on the customer need.
Ido is also a Python native-speaker with countless hours of programming in Python, Java, C# and Bash. Ido loves to create data pipelines, ML models, cloud based systems, open-source programs and API integration alongside his experience and passion for cloud and computer communication networks.
Ido received his MSc in Computer Engineering from Columbia University's School of Engineering and Applied Science specializing in machine learning, virtual and augmented reality, and human-computer interaction.
Ido received his BSc as a major in Computer Science and minor in Interactive Media from the Interdisciplinary Center specializing in software engineering, computer communication networks and virtual reality.
During his studies, Ido served as a graduate researcher at the Computer Graphics and User Interfaces Laboratory of Columbia University. Ido also served as a research assistant in the fields of computer networks and Deep learning.
---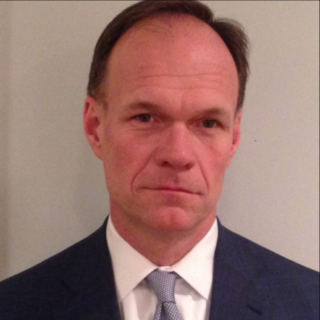 Jim Pastoriza is Managing Partner at TDF Ventures, which focuses on Series A investments in enterprise software and infrastructure. He was previously a Partner at J.P. Morgan Capital and at AT&T Ventures. Prior to venture capital, Jim held operational positions at AT&T and Lucent Technologies. He received a BSEE from Columbia University and SM from the Massachusetts Institute of Technology. He has served on the Columbia SEAS Entrepreneurial Advisory Board and Columbia Technology Ventures. He also serves on the Board of Visitors at the Clark School of Engineering at the University of Maryland.
---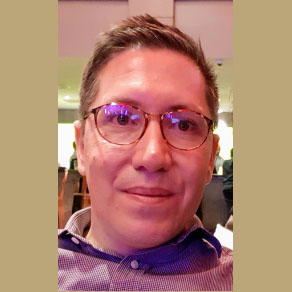 Benajmin Raibaud: I started my professional career in the late 90s as assistant professor of mathematics in France. I turned to computer science a few years later, which was actually my original goal. I then worked for many startups and international companies as a software architect in France and Switzerland.
I have now worked for Ralph Lauren for 12 years as a senior software architect; today my role is evolving more and more towards data-science.

---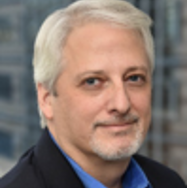 Marcos Salganicoff is a Director in the KPMG Digital Lighthouse team. With over 20 years of experience in the Healthcare & Life Science Sectors, I have delivered strategy and solutions that help leading enterprises improve quality, compliance and profitability using Machine Learning and AI Techniques..
---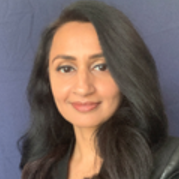 Zehra Syeda-Sarwat is the World Wide leader for AWS Transformation Guide. In her existing role Zehra is responsible for building and scaling AWS's proven approach to digital transformation, across hundreds of enterprise customers globally. Building on over 20 years of experience leading large scale technology transformation programs at AWS and other global tech companies including IBM and Fujitsu Consulting, today Zehra provides prescriptive guidance to enterprise executives on how to quickly convert vision into a strategic execution path and deploy a transformation engine that integrates technology across all areas of the business and accelerates outcomes.
In addition to her role as a World Wide Leader for AWS Transformation Guide, Zehra is also the Founder and President of WiWWCO – an AWS wide initiative dedicated to increasing gender diversity in technology. As the chapter president Zehra has launched several programs globally that have accelerated workforce transformation and generated diverse technical talent pipeline.
Zehra has routinely been a conference speaker at tech events, a blogger/writer who very recently contributed to the book "Reaching Cloud Velocity" , in which she shares proven mechanisms how enterprise executives can implement  benefits realization mechanism and measure Business Agility enabled through technology investments.
---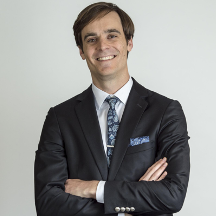 Ryan Tuggle is a Director in the KPMG Digital Lighthouse team. He is an AI Service Manager who helps businesses automate processes and solve problems common to AI adoption including governance and platform integration. He works in KPMG's Digital Lighthouse and serves Financial Officers, Data Officers, and Audit Executives in the Financial Services and Technology industries.
---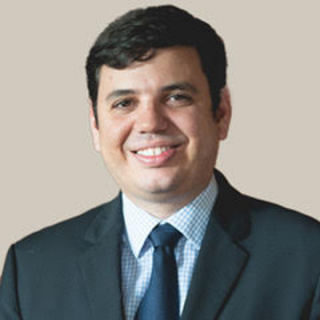 Sebastian Urbina: Supply chain professional and VP of AI/ML at Genpact with +10 years working +40 companies in a variety of industries (CPG, automotive, retail, high tech, pharmaceutical, rental, life sciences, semiconductor, industrial goods) focusing on solving complex supply chain problems with an OR/Statistics bent. Extensive experience in designing and implementing technology to facilitate supply chain transformations. Deep supply chain science knowledge having developed inventory optimization and profit maximizing algorithms, solved network design optimization challenges, and supply chain analytics/KPIs. Expert in forecasting and demand planning, having created custom machine learning and best fit algorithms in R. Cross cultural understanding having worked and lived in Europe, Asia, North America and Latin America.
---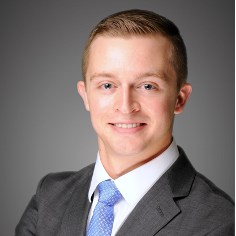 Max Voelker is the Lead Data Scientist of Fidelity Enterprise Risk Management, which provides risk management and advisory services to Fidelity Investments and its subsidiaries. Fidelity Enterprise Risk Management is a division of Fidelity Investments, a leading provider of investment management, retirement planning, portfolio guidance, brokerage, benefits outsourcing and other financial products and services to more than 26 million individuals, institutions and financial intermediaries.
Mr. Voelker assumed his position in 2018 and leads the research and development of machine learning and artificial intelligence technologies in support of the Corporate Risk Management, Market & Collateral Risk, Credit Risk, Technology Risk, Compliance, Fraud Monitoring & Prevention, and Cybersecurity groups.
Mr. Voelker earned his Master of Business Administration in data science, quantitative finance, and financial technology from New York University Stern School of Business, and his Bachelor of Business Administration degree in Information Management from Northeastern University's D'Amore – McKim school of business.