Events
Computing Systems Poster Session (Spring 2022)
Friday, February 4, 2022
4:30 pm - 5:30 pm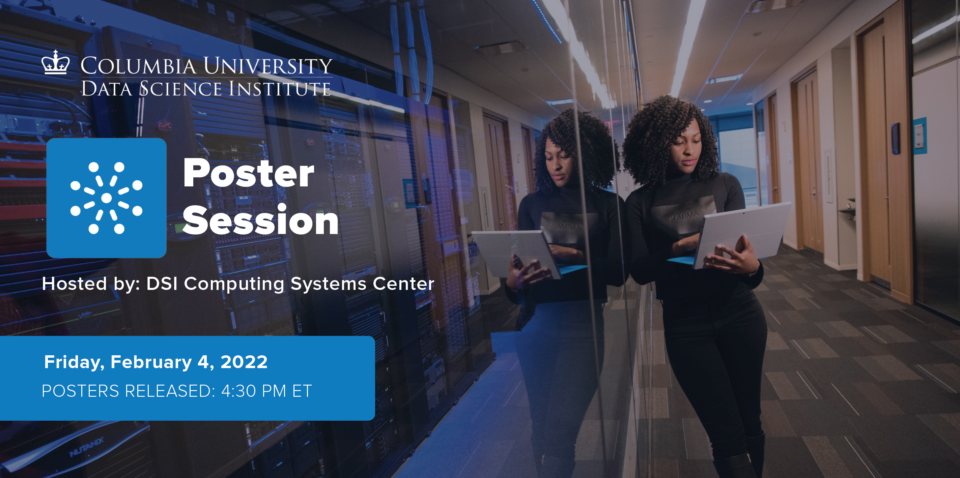 Explore the latest data and engineering research from the Columbia University community. Poster Sessions bring together DSI centers, members, and Columbia students to exhibit new projects.
---
Hosted by the DSI Computing Systems Center
About: We aim to explore the design, analysis and application of massive-scale computing systems for processing data, in the most general sense.
The goal is to address the underlying systems aspects of big data—including data processing, storage and retrieval—which are central to some of the key research and societal challenges of the 21st Century. Learn More
---
Details
Friday, February 4, 2022 (4:30 PM – 5:30 PM ET) – Virtual
---
Browse the Posters
Posters from this session are published on the DSI Poster Session website.
---