Events
iCubed Seminar: Eduard Serrahima De Cambra, Novartis
Thursday, May 5, 2022
11:00 am - 12:00 pm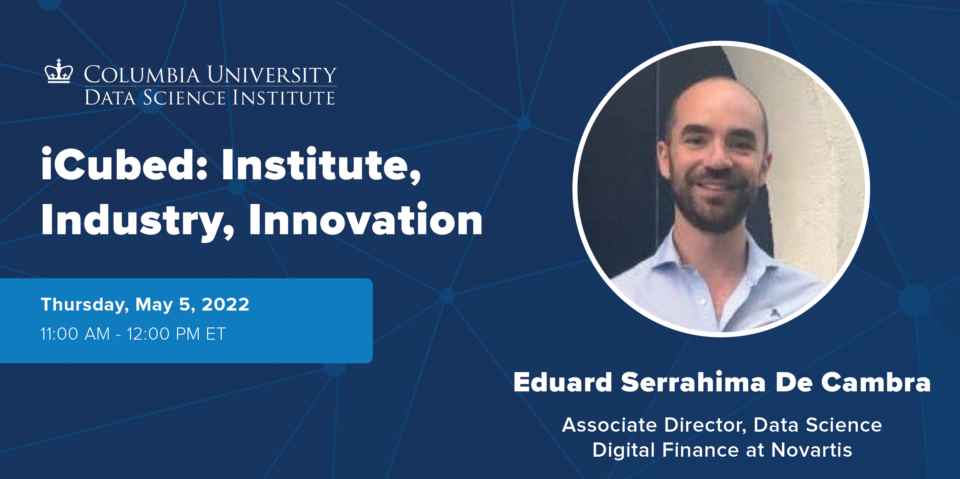 iCubed (Institute, Industry, Innovation) seminars invite DSI Industry Affiliates to give technical talks on work going on in their domain. Join to learn about real-world uses of data science and career opportunities at Industry Affiliate companies.
---
Guest Speaker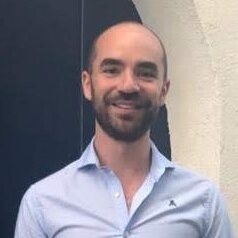 Eduard Serrahima De Cambra, Associate Director, Data Science within the Digital Finance global organization at Novartis
Moderated By: Jessica Rodriguez, Industry Engagement and Outreach Officer, The Data Science Institute
---
Details
Thursday, May 5, 2022 (11:00 AM – 12:00 PM ET) – Virtual
This event was NOT recorded.
---
Talk Information
Bayesian Methods and Evolutionary Optimization for Financial Resource Allocation Strategies
Understanding the impact of variations of marketing investment on a given country or product on the total sales is key to developing a global investment strategy and understand its risks and expected returns. In this talk, we will introduce the Bayesian hierarchical models that we developed to approximate those relationships (and discuss improvement areas and opportunities) and the techniques used to find optimal strategies that maximize our objective, as well as an overview of the project from inception to a fully scalable and productionized solution. We will present, as well, a general view of the Digital Hub in Barcelona, the projects we are developing and their impact within the Novartis organization.
Bio: Eduard is an Associate Director Data Science within the Digital Finance global organization at Novartis. He leads a team of data scientists and his technical work is focused mainly on modeling optimal investment and allocation strategies, with particular interest in Bayesian methods. Before joining Novartis, he worked as a Sr Data Scientist at McKinsey & Company developing ML solutions for several industries.
Eduard holds an MSc in Statistics from Imperial College London, where he developed his thesis on Bayesian topic modeling for NLP, and a BSc in Industrial Engineering from Universitat Politècnica de Catalunya – BarcelonaTech.
Out of work, he enjoys playing competitive field hockey, traveling, theatre (watching and acting!) and literature.
---