Events
iCubed Seminar: Hugo Watanuki, LexisNexis Risk Solutions (VIRTUAL)
Friday, December 8, 2023
12:00 pm - 1:00 pm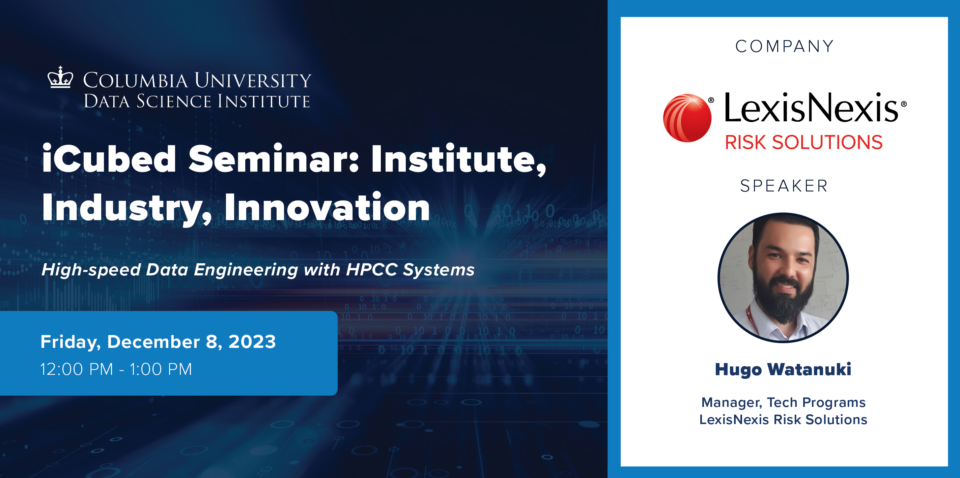 Join DSI's iCubed Seminars to learn about real-world applications of data science in the industry.
---
Guest Speaker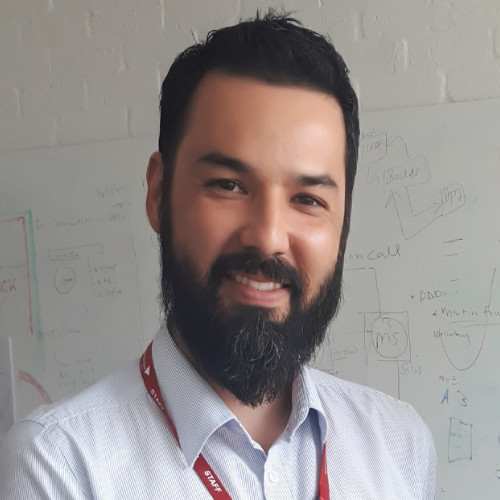 Hugo Watanuki, Manager, Tech Programs, LexisNexis Risk Solutions
Moderator: Jessica Rodriguez, Industry Engagement and Outreach Officer, Data Science Institute
---
Event Details
Friday, December 8, 2023 (12:00 PM – 1:00 PM ET) – Virtual Only
Please register to receive the Zoom link.
---
Talk Information
High-speed Data Engineering with HPCC Systems
In this talk, Hugo Watanuki, Manager, Tech Programs at LexisNexis Risk Solutions, gives an overview of how the open-source big data technology HPCC Systems (https://hpccsystems.com/) has been supporting innovative projects in both industry and academia over the years. Career and internship opportunities associated with HPCC Systems will also be discussed.
---