Events
iCubed Seminar: Zehra Syeda-Sarwat, Microsoft (VIRTUAL)
Friday, September 22, 2023
1:00 pm - 2:00 pm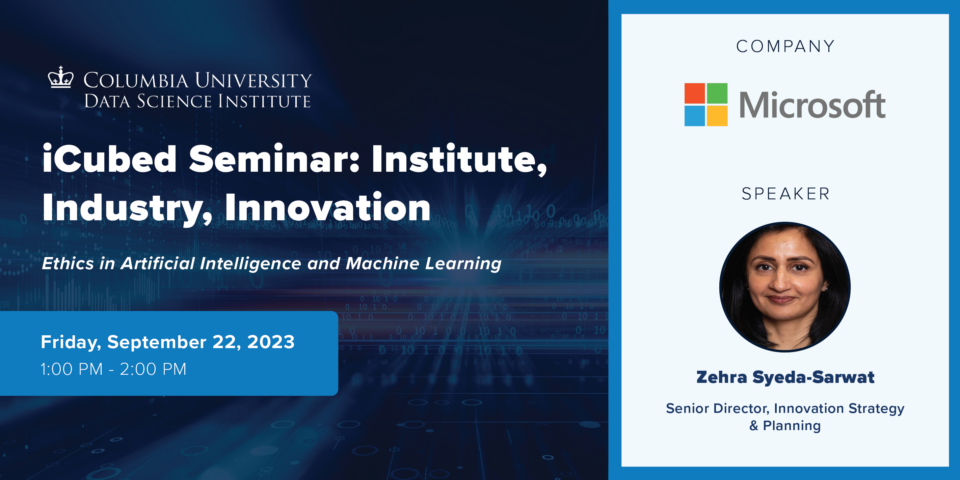 Join DSI's iCubed Seminars to learn about real-world applications of data science in the industry.
---
Guest Speaker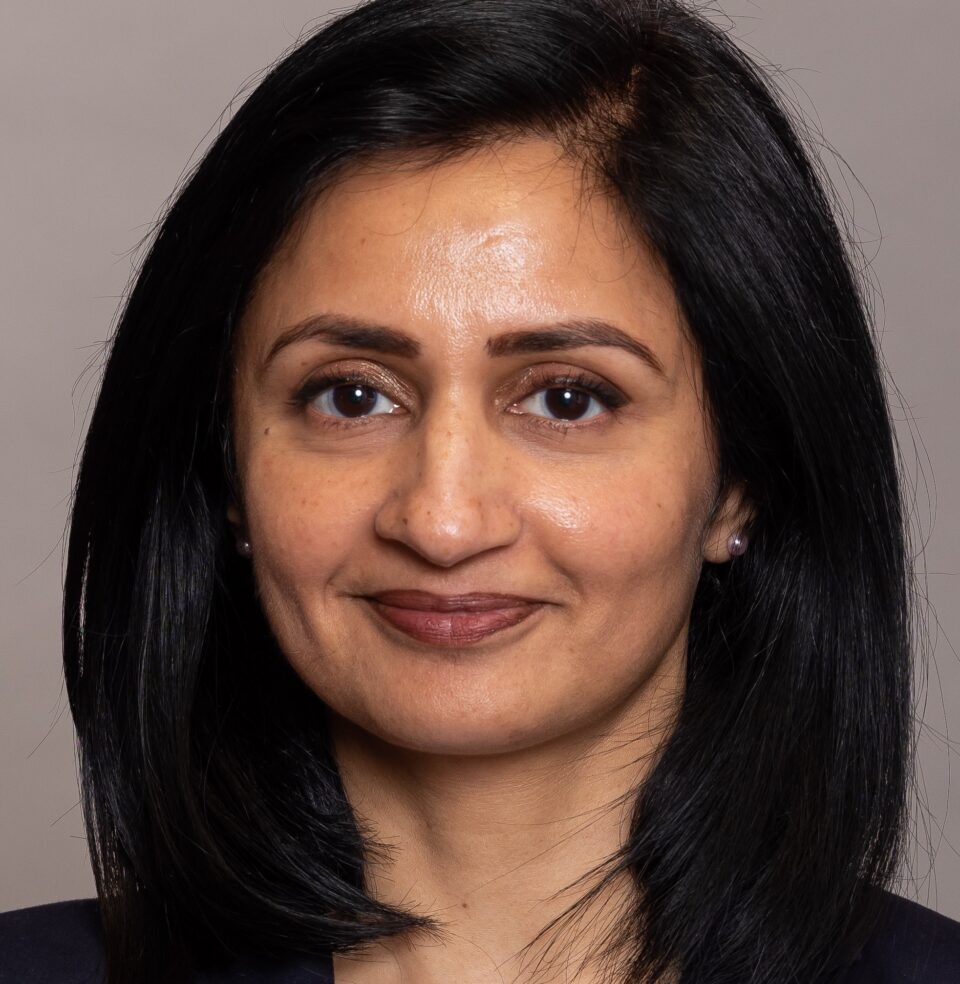 Zehra Syeda-Sarwat, Senior Director, Innovation Strategy & Planning, Microsoft
Moderator: Jessica Rodriguez, Industry Engagement and Outreach Officer, Data Science Institute
---
Event Details
Friday, September 22, 2023 (1:00 PM – 2:00 PM ET) – Virtual Only
Please register for the Zoom link
---
Talk Information
Ethics in Artificial Intelligence and Machine Learning
In this session Zehra Syeda-Sarwat, Senior Director Business & Innovation Strategy Design and Planning at Microsoft, will delve into key actions Microsoft is taking to ensure ethical AI and ML development and implementation. Microsoft's Responsible AI Standard stands as a beacon in this landscape. With a focus on fairness, reliability, safety, privacy, inclusivity, transparency, and accountability, Microsoft's standard serves as a comprehensive framework guiding AI and ML development and use.
---