DSI News
DSI Postdoc Aaron Schein Discusses 2020 Election, Voter Mobilization with NBC News
October 13, 2020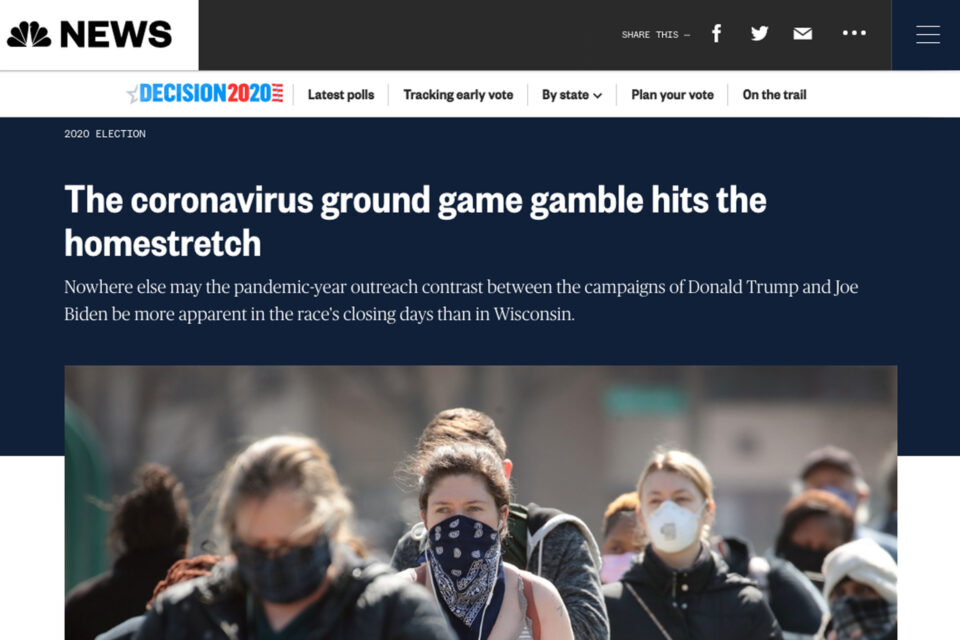 Aaron Schein, a postdoctoral research fellow at Columbia University's Data Science Institute who is the leader of a new study of voter mobilization tactics, said friend-to-friend texts may be just as effective as door-to-door canvassing.
"It looks like that friends just texting each other has a similar effect as sending a stranger to someone's door," Schein said. "The theory that has emerged is that the more personal the tactic, the better. Usually when you send someone door to door, it is strangers that are making the contact."
"I think it is very good news for the Biden campaign," he said.
Read more: https://www.nbcnews.com/politics/2020-election/coronavirus-ground-game-gamble-hits-home-stretch-n1242803