Research News
From Greenland to Miami, How Rising Sea Levels Impact Coastal Communities
November 22, 2021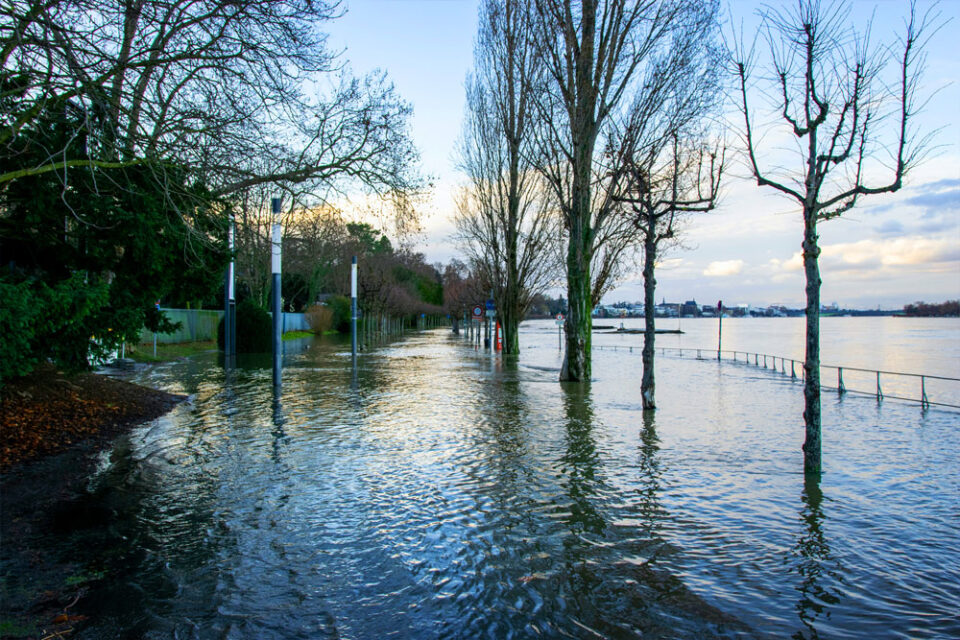 Marco Tedesco's research has historically focused on the impact of climate change on the coldest regions of the planet, including extreme melting in Greenland and the dynamics of the seasonal snowpack. But he recently shifted his analyses further down the causal chain to investigate environmental justice themes and examine how rising sea levels affect coastal communities.
"Environmental justice is an approach which seeks to ensure a fair distribution of benefits and burdens arising from environmental and climate factors," explained Tedesco, who is a Lamont Research Professor of marine geology and geophysics at Columbia University's Lamont-Doherty Earth Observatory and a Data Science Institute affiliate. "It is something I have always been conscious of on a personal level, but the pandemic was a trigger for me to realize how painful these realities can be for some and to engage in a new branch of professional work."
In Miami, for example, the increased risk of floods and extreme events has exposed socially vulnerable populations to the consequences of climate change, including indirect burdens such as increased insurance costs and decreasing home values. Tedesco collaborated with Alex de Sherbinin and Carolynne Grace Hultquist on a Miami case study to leverage open source Geographic Information System software and integrate publicly available data from a range of sources—housing data from real estate records, socioeconomic data from the Centers for Disease Control and the U.S. Department of Housing and Urban Development, climate risk scores from the Federal Emergency Management Agency, and data on fires, droughts, floods, and extreme weather.
The team's resulting dataset, called the Socio-Economic Physical Housing Eviction Risk (SEPHER), is intended to help researchers, journalists, and activists quantify, assess, and analyze the impact of climate change on vulnerable communities. A recent study published by Environmental Justice demonstrates how SEPHER may be applied.
"Climate scientists have the opportunity now to be applied scientists, merging climate, economics, business and social science," Tedesco said. "[We] are part of a larger schema, examining how to merge our quantitative work with the qualitative assessments that become translated in policy."
Tedesco and his colleagues hope SEPHER will generate fine-tuned vulnerability indices that may help account for the financial burden of climate vulnerability. They already plan to create high resolution maps—at the building level—to visualize migration, showing which buildings and residents are at risk of climate gentrification and displacement. This kind of granular data is may help governments build incentive programs for vulnerable communities. "It also arms local activists and community advocates with quantitative data, empowering them to make a stronger case for their cause," he said.
Furthermore, this project addresses the need for accessible and publicly available datasets, according to Tedesco. "Open access to data and replicable scientific documentation are essential for a fair digital society. Having this information be difficult to access violates principles of data democracy and environmental justice."
Tedesco's goal is for this work to lead to the adoption of better-informed policies and the development of local adaptation and mitigation tools. The team is currently reviewing New York City data, finalizing tools to do this work at a national level, developing a Columbia Business School course, and collaborating with the University of Miami's Office of Resilience. SEPHER will also be used by four Columbia M.S. in Data Science students—Tomislav Galjianic, Samir Elias Char, Abhishek Debashish Sinha, and Christodoulos Constantinides—for their capstone project this fall.
— Karina Alexanyan, Ph.D.