DSI News
Is Your Data Safe?
November 10, 2021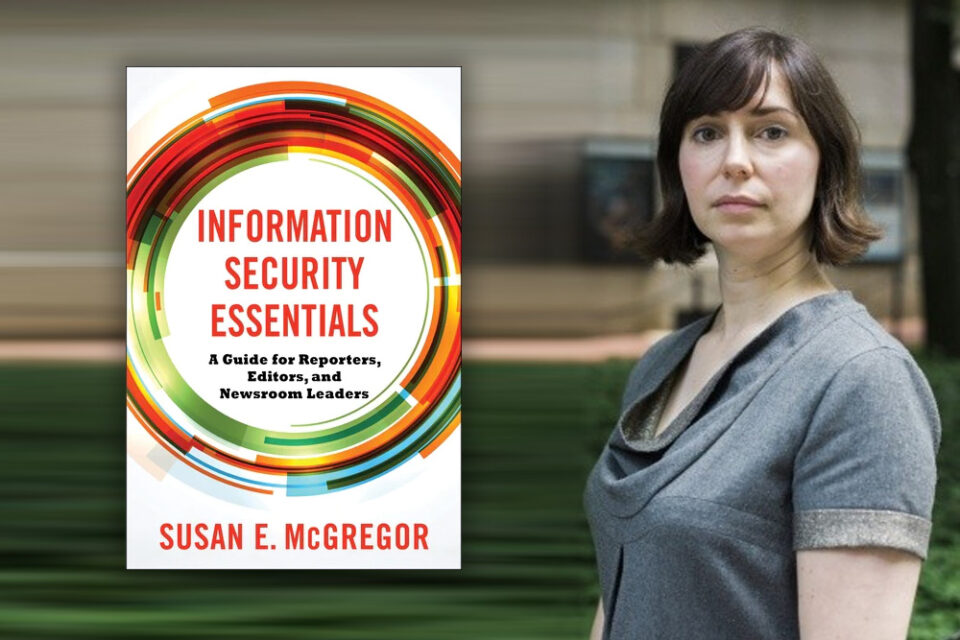 As technological and legal changes have hollowed out the protections that reporters and news organizations have depended upon for decades, information security concerns facing journalists as they report, produce, and disseminate the news have only intensified. From source prosecutions to physical attacks and online harassment, the last two decades have seen a dramatic increase in the risks faced by journalists at all levels, even as the media industry confronts drastic cutbacks in budgets and staff. As a result, few professional or aspiring journalists have a comprehensive understanding of what is required to keep their sources, stories, colleagues, and reputations safe.

Information Security Essentials: A Guide for Reporters, Editors, and Newsroom Leaders by Susan McGregor, an associate research scholar at Columbia's Data Science Institute, is an indispensable guide for protecting news writers, sources, and organizations in the digital era. McGregor provides a systematic understanding of the key technical, legal, and conceptual issues that anyone teaching, studying, or practicing journalism should know.
McGregor answered some questions about the book for Columbia News, and also shared some reading recommendations and her party guest wish list.
Read More: https://news.columbia.edu/news/susan-mcgregor-new-book-information-security-essentials