Faculty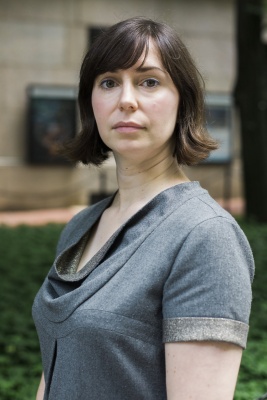 Susan McGregor
Data Science Institute

Research Scholar
Center Affiliations
Education Committee
Susan McGregor is a Research Scholar at Columbia University's Data Science Institute, where she also co-chairs its Center for Data, Media & Society. McGregor's research is centered on security and privacy issues affecting journalists and media organizations. Her current projects include NSF-funded work to provide readers with stronger guarantees about digital media by integrating cryptographic signatures into digital publishing workflows, an effort to develop novel classifiers for detecting abusive and harassing speech targeting journalists on Twitter, and using artificial intelligence and computer vision to help journalists recognize unfamiliar political graphics when reporting in the field. McGregor joins the Data Science Institute from the School of Journalism, where she developed the school's first data journalism curriculum and served as a primary academic advisor for its dual-degree program in Journalism & Computer Science. She is the author of two forthcoming books: Information Security Essentials: A Guide for Reporters, Editors and Newsroom Leaders is due out from Columbia University Press in early 2021; Practical Python Data Wrangling and Data Quality will be published by O'Reilly Media in summer 2021.
Prior to her work at Columbia, McGregor spent several years as the Senior Programmer on the News Graphics team at the Wall Street Journal. She was named a 2010 Gerald Loeb Award winner for her work on WSJ's "What They Know" series, and was a finalist for the Scripps Howard Foundation National Journalism Awards for Web Reporting in 2007. Her work has also been nominated for two Webby awards, in 2011 and 2015. She has published a range of academic papers in leading peer-reviewed security and privacy conferences exploring how these issues manifest in and impact the work of journalists. Her research and development work in this and related areas has received support from the National Science Foundation, the Knight Foundation, Google, and multiple schools and offices of Columbia University. 
In addition to her technical and academic work, McGregor is actively interested in how the arts can help stimulate critical thinking and introduce new perspectives around technology issues, occasionally creating small prototypes and installations. She holds a master's degree in Educational Communication and Technology from NYU and a bachelor's degree in Interactive Information Design from Harvard University.
DSI Researcher Susan McGregor Discusses Ransomware Gangs with The Washington Post
Surveillance & Society Review of Information Security Essentials by Susan McGregor
Early College Program Offers Data Science Education
DSI Researcher Susan McGregor Discusses Transcription App Security with Politico
DSI Researcher Susan McGregor Discusses CNN's Suspension of Chris Cuomo with NBC News
DSI Researcher Susan McGregor Discusses Chris Cuomo's Ethical Challenges at CNN with The Guardian
Information Security Essentials: A Guide for Reporters, Editors, and Newsroom Leaders
DSI Researcher Susan McGregor Discusses Nextdoor IPO with Marketplace Tech
DSI Researcher Susan McGregor Discusses New Facebook Regulations with Voz de América
DSI Researcher Susan McGregor Discusses New WhatsApp Privacy Policies with Voz de América
DSI Researcher Susan McGregor Discusses Oversight Board's Trump Facebook Suspension Decision with Voz de América
DSI Researcher Susan McGregor Discusses VICE Media's New Commerce Strategy with Digiday
McGregor, Bellovin Discuss Facebook Data Breach with Voz de America
DSI Researcher Susan McGregor Discusses Internet Anonymity with The Washington Post
Data Science Institute Seed Grants Support Interdisciplinary Research Collaborations 
Using Data Science to Empower Young Fashion Designers and Entrepreneurs
Coded Bias: Film Screening and Panel Discussion
Susan McGregor, Veteran Data Journalist, Named Associate Research Scholar at DSI