DSI News
Courtney Cogburn, Christine Hendon Receive 2022 Faculty Service Awards
May 16, 2022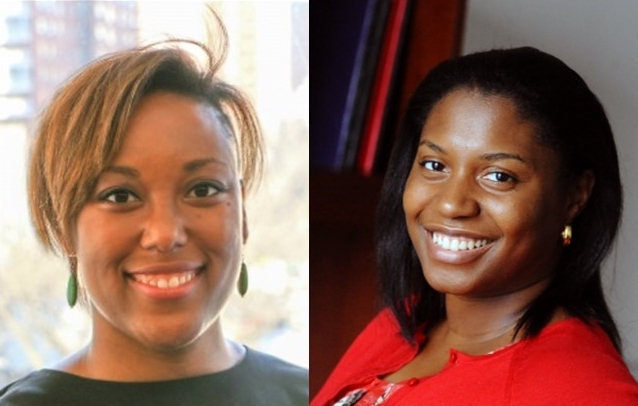 Courtney D. Cogburn and Christine P. Hendon are 2022 recipients of Faculty Service Awards from the Office of the Vice Provost for Faculty Advancement.
The awards recognize full-time Columbia University faculty whose extraordinary and creative voluntary service has contributed significantly to diversity, equity and inclusion (DEI) efforts. Recognized activities include substantial service on a university-wide or school-wide diversity/equity committee and/or development/implementation of DEI programming that impacts Columbia and its neighbors (i.e. anti-racist initiatives, pipeline programs, community service programs).
Cogburn is an associate professor of social work at the School of Social Work and co-chair of the Data Science Institute (DSI) Computational Social Science working group. She employs a transdisciplinary approach to examining the role of racism in the production of racial inequalities in health and led the development of the Decolonizing Social Work (Power Racism Oppression and Privilege) Foundations course. The course is now a required first semester course for master of social work students and provides a framework for understanding and addressing micro- and macro-level issues of the social work profession.
Hendon is an associate professor of electrical engineering at Columbia Engineering and an affiliated member of DSI's Health Analytics center. Her research focuses on developing high-resolution optical imaging and spectroscopy instruments in conjunction with real-time image analysis for diagnosis and therapy monitoring of diseases of the heart. Her service across the university is guided by the perspective that engineers develop more creative technologies and tackle broader problems with more diverse teams.
WATCH: 2022 Faculty Service Awards