Faculty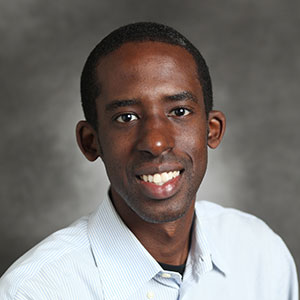 Adler Perotte
Vagelos College of Physicians and Surgeons

Assistant Professor of Biomedical Informatics
Dr. Adler Perotte is an Assistant Professor in the Department of Biomedical Informatics as well as the co-founder and faculty advisor to the Health Tech Assembly. Dr. Perotte's primary research areas are Bayesian inference and prediction based on electronic health record data and metabolomics. My research interests are both in the development of novel statistical machine learning methods with broad applicability across domains and the use of such methods towards solving biomedical problems. Specific areas of interest include probabilistic phenotyping, statistical natural language processing, time series modeling, cohort selection, causal inference and analysis of high frequency monitoring data.
As a collaborator in the Observation Health Data Sciences and Informatics (OHDSI) collaborative Dr. Perotte has been involved in the design and implementation of the infrastructure and methods for this international, multidisciplinary research network which in its decentralized model currently hosts more than 500 million patient records. He also participates as a collaborator in the New York City Clinical Data Research Network (NYC-CDRN) and have been involved in the design and implementation of this multi-institution, centralized and anonymized research network. Lastly, Dr. Perotte is spearheading the Health Tech Assembly, a group for students and faculty from the medical, engineering, and business schools at Columbia designed to foster the conception and translation of solutions to biomedical problems through entrepreneurship.
Prior to joining the department in this capacity, Dr. Perotte was an NLM Postdoctoral Fellow in Biomedical Informatics at Columbia University. Before that, Dr. Perotte worked as a Research Specialist between Princeton's Computational Memory and Artificial Intelligence laboratories studying probabilistic models of memory. While earning his MD from Columbia University, Dr. Perotte interned with Columbia's technology transfer office to evaluate promising university technology for commercial potential. Dr. Perotte also earned an MA from Columbia University and A.B. from Princeton University.