Faculty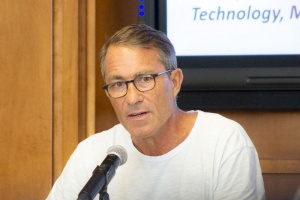 John L. Battelle
School of International and Public Affairs

Adjunct Senior Research Scholar and Adjunct Professor
Best known for his work creating media properties, John Battelle has founded or co-founded more than half a dozen companies across media and technology, including NewCo; Federated Media Publishing, the Web 2 Summit, Standard Media International (SMI), publisher of The Industry Standard and TheStandard.com, and Wired magazine.
He is a director at LiveRamp, a NYSE-listed data services business, and sovrn Holdings, a private data and advertising technology company. In 2005 he authored 'The Search: How Google and Its Rivals Rewrote the Rules of Business and Transformed Our Culture' (Penguin/Portfolio), an international bestseller published in more than 25 languages.
He is currently working on a second book (and another company) while lecturing and conducting research at Columbia University.