Events
Race + Data Science: Maria Rodriguez, University at Buffalo
Wednesday, October 20, 2021
11:00 am - 12:00 pm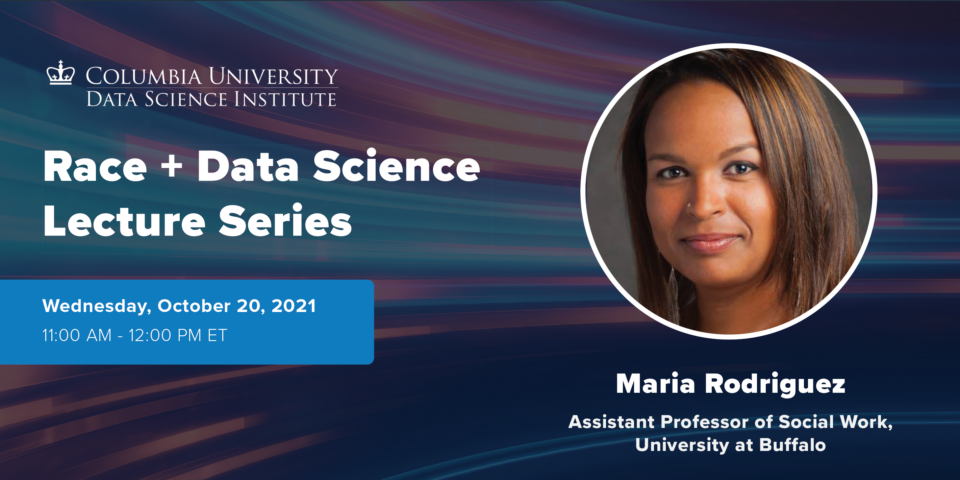 The Race + Data Science Lecture Series aims to celebrate and advance research in the areas of race and data, engineering, and computational science. With this series of events, our goal is to improve how we as data scientists and data-adjacent researchers speak about race.
---
Guest Speaker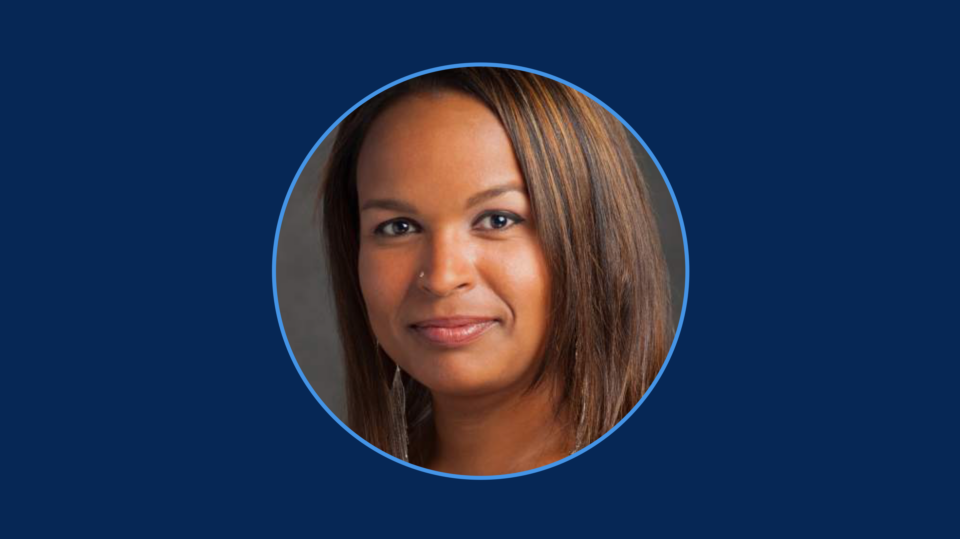 Maria Rodriguez, Assistant Professor of Social Work, University at Buffalo
---
Details & Recording
Wednesday, October 20 (11:00 AM – 12:00 PM ET) – Virtual
---
Chair & Moderator
Desmond Upton Patton, Associate Director of Diversity, Equity and Inclusion, The Data Science Institute, Columbia University. Patton is also Associate Professor of Social Work; Associate Dean of Curriculum Innovation and Academic Affairs; and Courtesy Appointment in Department of Sociology, Columbia University School of Social Work.
---
Abstract & Biography
Identifying Organic Bystander Interventions in Racist Online Interactions
Racism pervades much of our discourse in 2021, especially the insidious ways in which it dominates our social interactions. Social media, as a function of its size and scope, has offered much insight into the myriad ways in which BIPOC can experience hatred online. Some of these same platforms offer scholars, activists and practitioners access to data which may allow us to see the other side: how social media users themselves choose to intervene in racist interactions. This talk will offer preliminary results from a study of tweets containing known racist keywords to examine ways in which platform users "organically" intervene in racist trolling: otherwise known as "clapping back".
Bio: Maria Y. Rodriguez uses computational social science methods to address problems in social work, social policy and human services.
Specifically, Rodriguez's research employs computational methods to extract insights from big data about how humans live their lives, with the goal of finding ways to leverage those insights to support marginalized communities. She founded the caretLAB, which works with technologists across different fields to develop, implement and evaluate large-scale interventions.
Rodriguez has investigated problems ranging from the foreclosure crisis to algorithmic decision-making in child welfare. She has also studied questions at the intersection of social media and social justice, with research on topics including feminist hashtags, social work's social media response to COVID-19, social media platforms used by political extremists (such as Gab), and disinformation impacting Black and brown communities.
---
The Race + Data Science Lecture Series is supported by funding from the MacArthur Foundation and New America.