Research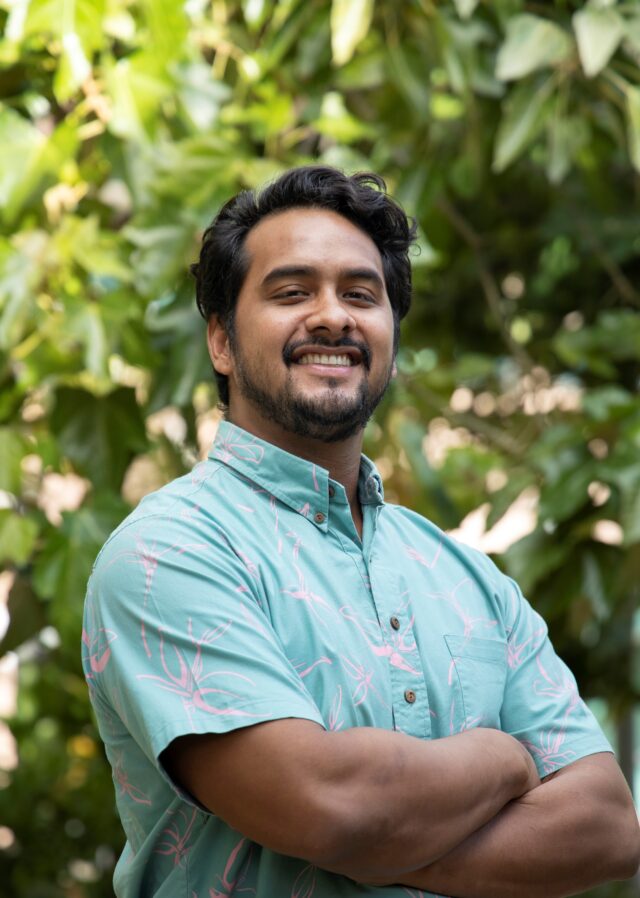 Christian Dye
Mailman School of Public Health

Postdoctoral Research Fellow in the Department of Environmental Health Sciences
Dr. Christian Ka'ikekūponoaloha Dye is a postdoctoral research fellow in the Laboratory of Precision Environmental Health, under the direction of Andrea Baccarelli.
His research focuses at the interface between environmental exposures and metabolic diseases, utilizing epigenetic information to develop novel biomarkers of disease risk. Further, by utilizing epigenetic data, he seeks to elucidate the potential epigenetic mechanisms of disease pathogenesis.
Dr. Dye received his Ph.D. in Molecular Biosciences and Bioengineering from the University of Hawai'i at Mānoa under the mentorship of Alika Maunakea, where he focused on identifying immunoepigenetic signatures in monocytes of chronic disorders, particularly insulin resistance syndrome, type 2 diabetes mellitus, and dementia. His long-standing interest in chronic diseases stems from his passion for his Native Hawaiian community, as his community is disproportionately at risk for adverse health outcomes. Dr. Dye seeks to eventually bridge his work in epigenetic epidemiology with inclusive community-based research with underrepresented populations, including Native Hawaiians and Pacific Islanders.